2012 Earth Activist Training
Date/Time
Date(s) - 11/08/2012 - 25/08/2012
All Day
Location
OUR Community Classroom
Categories No Categories
August 11th-25th, 2012
Taught by Starhawk and Charles Williams.
Location: OUR Ecovillage, Vancouver Island, British Columbia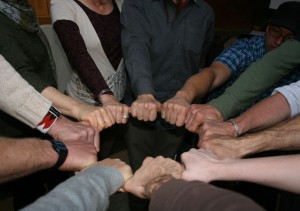 OUR Ecovillage is proud to host this two-week permaculture design certificate course with a focus on organizing and activism, and a grounding in earth based spirituality. Learn how to heal soil and cleanse water, how to design human systems that mimic natural systems, using a minimum of energy and resources and creating real abundance and social justice. Explore the strategies and organizing tools we need to make our visions real, and the daily practice, magic and rituals that can sustain our spirits. Participatory, hands-on teaching with lots of ritual, games, projects, songs, and laughs along with an intensive curriculum in ecological design. ( Find out more about the EAT.)
Starhawk
Starhawk is an author, activist, permaculture designer, and one of the foremost voices in earth-based spirituality. Her twelve books include The Spiral Dance, The Fifth Sacred Thing, and The Earth Path, and her first picture book for children, The Last Wild Witch. She has lived and worked collectively for thirty years, and her book on group dynamics, The Empowerment Manual: A Guide for Collaborative Groups, is now out from New Society. She directs and teaches Earth Activist Trainings which combine a permaculture design certificate course with a grounding in spirit and a focus on organizing and activism. More about Starhawk.
Charles Williams
Charles is a wandering spirit who has come to this work by daring to follow his heart and listen to the yearning of his soul. With faith and curiosity he has spent the past 12 years roaming North America, with a brief foray to the Middle East (Palestine/Israel/Jordan). Charles is most at home and alive in the wilderness, though his dedication to creating a better world often draws him out to march in the streets or work in community. Most biographies focus on what the person has done as an indicator of who they are. In that realm, Charles has a long list of "dones." learn more about Charles here.
About O.U.R. Ecovillage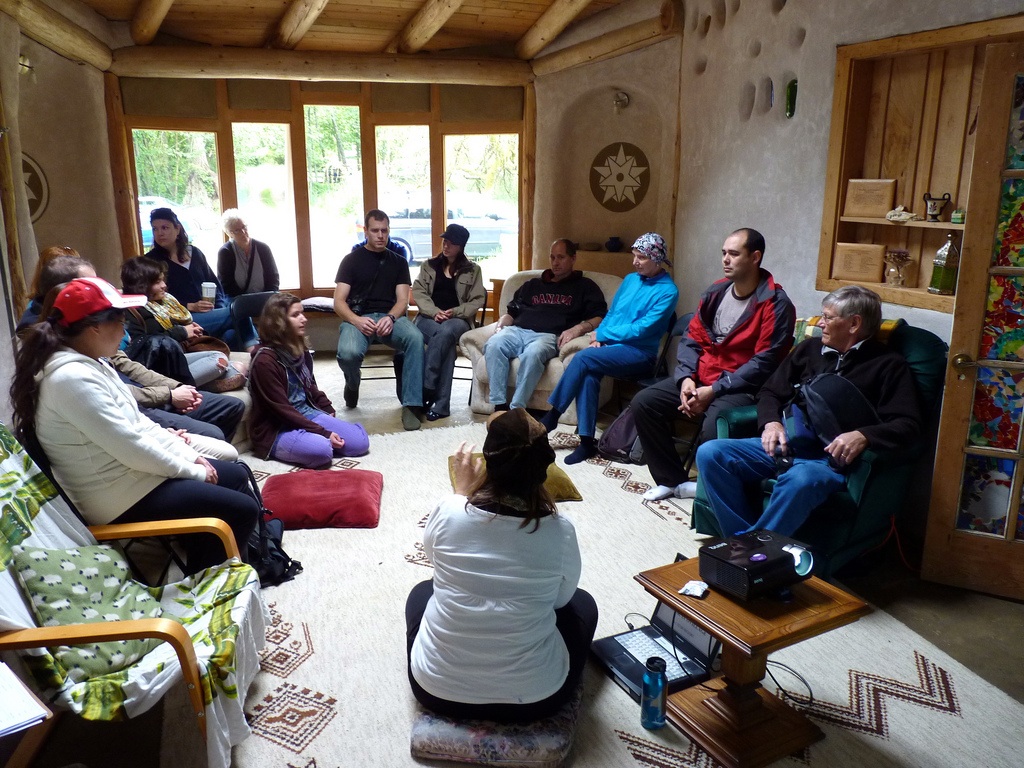 O.U.R.Ecovillage is a great place to stay: our land offers plenty of space to camp. There are diverse natural buildings to see and we have spaces for gatherings of different flavors: a large Yurt (great for circles and dancing), a large Community Classroom (for presentations), the Healing Sanctuary (for quiet conversation and meditation) and the Chillage
(casual covered outdoor space). There are solar showers and composting toilets, and we do have a few guest rooms as well. For some quiet time you can walk the labyrinth, sit by the pond or take a walk in the woods.
Bookings
Bookings are closed for this event.