2018 Permaculture Teacher Training
Date/Time
Date(s) - Mar 18 - Mar 24
8:30 am - 9:30 pm
Location
OUR Ecovillage
with Jude Hobbs
Empower yourself to advocate for change through whole systems design and teaching! In this dynamic and interactive course, you will learn significant teaching techniques to communicate Permaculture principles and strategies in a wide variety of educational settings. Our goal is to encourage and inspire your unique strengths and talents by demonstrating diverse teaching modalities such as lecture, facilitating class discussions, storytelling, and using visual aids. In this setting of active learning, you will experience essential hands-on practice by preparing and co-teaching several presentations. As a final course project the class will organize, promote and present a workshop to the public.
Who should take this course?
This is an incredible opportunity to study with a master teacher, on how to teach. To be eligible to register for the course you will have taken the Permaculture Design Certificate Course or have the instructor's approval.
What material will we be covering in the course?
Philosophy and Ethics of Teaching
Teaching Systems, and Theories
Adult Learning Styles
Planning, Marketing, and Economics
Teaching Venue Logistics
Presentations and Facilitators Roles
Curriculum Building & Module Plannin
Presenting Styles and Methods
Co-Instructing • Time Management
Mentoring, Apprentices and Interns
Evaluations and Feedback
Tips of the Trade
Keeping Up The Spirit
and More…
Daily Schedule
Each day will follow the same schedule. If you are staying off site, please be sure to arrive 15 minutes before class starts.
| | |
| --- | --- |
| Time | Description |
| 7:00 – 8:00 am | Breakfast |
| 8:30 – 12:00 pm | AM Session |
| 12:00 – 1:30 pm | Lunch |
| 1:30 – 5:30 pm | PM Session |
| 6:00 – 7:00 pm | Dinner |
| 7:30 – 9:30 pm | Optional Evening Session |
Online registration will be open soon. If you want to register, please email info@ourecovillage.org
———
This Certificate Course is offered by the Cascadia Permaculture Institute and Permaculture Institute of North America,
Class size limited to 25 participants
———–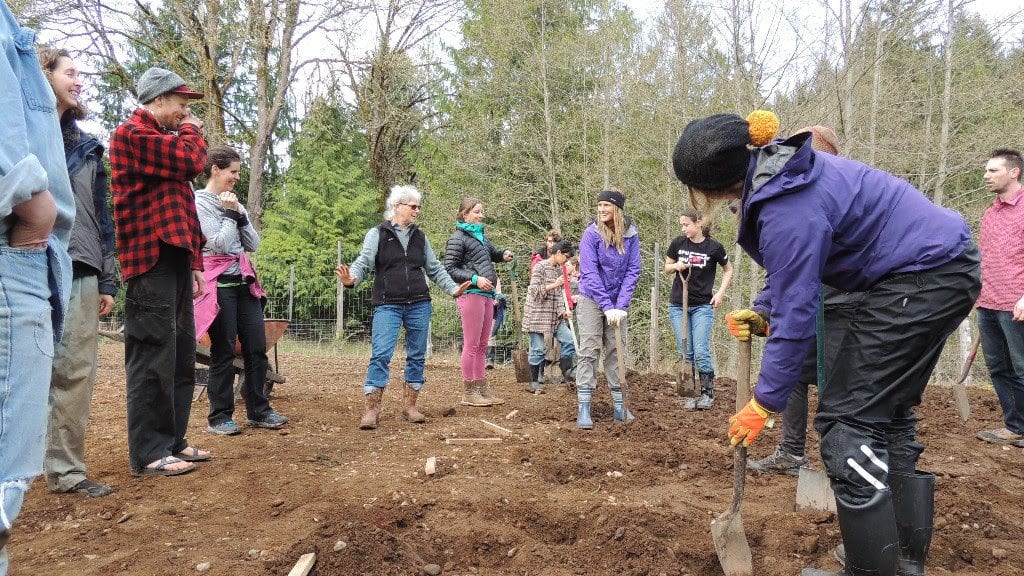 Jude Hobbs is a land consultant, designer, educator, and co-founder of the Permaculture Institute of North America and Cascadia Permaculture Institute. With over 30 years experience, she utilizes whole system techniques in urban and rural settings to co-create environmentally sound solutions that inspire sustainable actions. Through her business, Ago-Ecology Northwest, Jude specializes in encouraging farm management practices for optimizing resource conservation, biodiversity, watershed enhancement and income diversification. Jude is currently writing a book on Multi-Functional Hedgerows.
As an educator she brings her passion for Permaculture to her courses and workshops, which have been adapted for audiences throughout the U.S. and Canada.  She has developed curricula that encompass diverse learning styles with methods that are inspiring and information rich.
Jude co-tends Wilson Creek Gardens a 7-acre site in Cottage Grove, Oregon where there are abundant micro-climates from which to learn. www.cascadiapermaculture.com
If you have any questions about the booking process, or to confirm your booking, please call us at 250-743-3067 or email info@ourecovillage.org