OUR 2015 Natural Building Extravaganza (various modules available)
Map Unavailable
Date/Time
Date(s) - 15/05/2015 - 03/07/2015
All Day
Categories
Full program dates: May 16–July 3, 2015 (This program has various options in terms of dates and length of programming. Please scroll to the bottom for time and tuition details.)
What It's All About:
Give yourself a two-, four- or full 7-week immersion into creativity, natural construction, and general building skills development and lots of community connections…all at an established natural building / permaculture demonstration site on Canada's beautiful Vancouver Island OUR Ecovillage has several finished natural buildings used as facilities and living spaces, and a large garden/farm area to match.
Get your hands in to natural building with mentors Elke Cole and Pat Hennebery. Work on projects like the "Turtle House", the "Eco-nest", a courtyard structure and other small and beautiful structures. Once you're warmed up, co-facilitate short workshops to develop your teaching skills with the backup of experienced facilitators.
Module 1: The Big World of Natural Building (May 15–31, 2015)
Enter the world of O.U.R. Ecovillage and discover Natural Building as part of sustainable living. We are building our connections with each other and the community through fun group activities and by exploring natural buildings in the region. Part of this module is the Natural Building Colloquium, a gathering of builders with the intention of skills and knowledge exchange as well as networking and development of relationships. For new members of the Natural building community this is an excellent time to make contacts for further training or work opportunities. Discussions, presentations, and hands-on demonstrations bring you right into an understanding of "what is natural building anyway?"
An excursion to Natural Homes in the Region completes the introduction and gets our minds ready to begin building and designing.
The Design of Natural Homes and Buildings is core part of our program and will begin with an overview presentation and lead to the start of individual design work, which will be developed throughout the course and presented in our final week.
Try your hand at woodwork by choosing a day of timber framing or working with round wood and funky shapes in combination with mud. You'll have some mud in your hands too with this module–try some earth building techniques as we prepare for module 2.
Module 2:  Earth building and Energy Systems (June 1–15, 2015)
From the many ways of building with Earth, let's choose what suits our climate and our site: light clay, cob, and related plasters. At O.U.R. Ecovillage we have the opportunity to work on various projects at different stages of completion:
The 'Eco-Nest' is our light-clay and plaster station: from frame to fill, mixing and applying base coat and final earth plaster, you will participate in bringing out the beauty of this building.
The "Turtle house" is a cob house where we can mix and build, sculpt, shape and connect to the wooden elements of the house. How do you make the best walls for plastering? What are the challenges when it comes to putting a roof on? What if the mix goes wrong?  Are there special mixes for sculpting?
Our facilitators have many years of experience and many tricks in their toolboxes to share with you, and all topics are accompanied by regular classroom sessions of presentation and discussion to deepen and compliment the experiential learning.
Energy systems are less visible systems with which we interact daily and which we depend on for many of our conveniences. The Special Energy Systems topic of this module will present renewable energy options and water systems. You will take a tour of onsite applications and developments and gain insight into future plans. We will also take a tour to other sites to illustrate possibilities.
Module 3: Finishing for Beauty and Longevity (June 15–28, 2015)
Whatever the surface, Earthen Plasters and floors bring a special feel to a home. And while natural plasters are available 'in a bag' you may want to know what's inside: this is what we'll work with during Module 3. Learn about choices, techniques, colors and textures and how to get results on different backgrounds. Discover the tools of the trade, and enjoy the change a finishing plaster brings to the room.
Earthen floors are gaining popularity because they are strong, beautiful and can be heated. We will be building up the layers to a floor in one of the buildings.
And finally a Living Roof Workshop: learn about the layers, the choices, and build it in the company of others to make work light.
Grand finale (June 29–July 3)
Participants of the full program (Modules 1–3) will enjoy a final week together to complete designs and learn about maintenance and repair of natural buildings.
This is also a great opportunity to extend your stay and take in our amazing Earthship Course with Ben Garratt, which includes a Design Your Own Home intensive with Elke Cole! What an amazing and cost-effective way to build your natural building skills!
The community and participants will enjoy the presentation of designs and celebrate the completion of the program.
During the 6-week course, participants will learn how to:
•    locate and identify materials
•    design and layout a natural building
•    install doors and windows
•    mix and build with cob, light clay and other earth building techniques
•    build a living roof
•    build an earthen floor
•    mix and apply finishing plasters
•    learn repair techniques and maintenance for earthen buildings
There will also be daily theory classes, where we will cover:
•    foundations for natural homes
•    composting toilets and grey-water systems
•    codes and permits
•    plumbing and electrical
•    heating, cooling and earthen floors
•    roof designs
•    earthen plasters and natural finishes
•    working with lime
•    a general Q&A session
Who's teaching?
Elke Cole is one of Canada's first cob builders. She brings rich
experience of building and teaching on 4 continents. She is involved
in projects in Cameroon, Tanzania, Germany and Tamil Nadu and has
played a key role in the development of O.U.R.Ecovillage.
The interaction of humans with home and place are central to Elke's work.
She brings a background of architecture, Permaculture, and Inclusive
leadership training, and is happiest when working with joyful people
creating with mud.
Pat Hennebery, owner of Cobworks, will be on site to work with the team. He brings creative ideas of bringing together cob and wood, and the spirit of natural building in combination with the business of construction. About his history with cob, he says: "I took my first cob workshop in 1997 with Cob Cottage Company. It was only a week long but I quickly realized 'Hey, I was made for this.' Since then, I have gone on to teach 45 workshops and build 25 cob homes, including two restaurants and a 2000 sq.ft. recording studio. I also facilitate  cob workshops in Mexico during the winter months and have been associated with OUR Ecovillage's Natural Building program since 2012."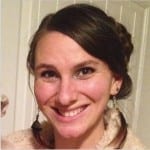 Ayla Challenger loves the hands-on creativity that natural finishes allow and  got to pursue this love of natural finishes over the spring, summer and fall of 2011 as a skillbuilder and continuing intern at O.U.R. Ecovillage learning and working with Elke Cole and Cindy Walker. In 2012, she coordinated and co-taught the Natural Building Skillbuilder, taught the plaster workshop in Robert Laporte's Econest Intensive, and co-lead Cob in Community with Pat Hennebery at O.U.R. Ecovillage. She continues to work with O.U.R. Ecovillage as a plasterer and natural finish teacher. In 2013 she started her own company, Au Naturale Finishes and has done a number of projects working with clay and lime plasters in particular, but her real passion is doing Tadelakt, a water-resistant Moroccan finish. To see some of her work visit aunaturalefinishes.com. This year she will be joining us with her lovely Daughter Lumi, who will be 1 on June 18th.
Ben Garratt, of Chemical free tiny house is a general contractor with a commitment to non-toxic building. He also brings Earthship-experience and lots of Systems: water, electrical, mechanical.
Other instructors and guest presenters will be joining the program and have yet to be confirmed.
Who Should Take This Course
Spending six weeks at O.U.R. Ecovillage is an immersion into the future for people who are looking to create a more sustainable way of living and working. You may be a professional searching for hands-on balance, or a student of architecture/engineering looking for practical exposure. Or you are looking to build your own home and come to get your design and building skills.
Getting a range of the building basics with a large splash of creativity is the focus to consider when choosing this course.
We will be interviewing each participant and setting goals and discussing expectations to understand your focus. There's room to bring in your personal topic and tailor your experience.
We look for mixed gender, mixed age groups, and we can work around some barriers. As a builder you do need to be reasonably fit and ready to take on physical work for six hours per day. The Course work will take at least eight hours daily plus involvement in chores of living in community.
Participants live in their personal tents unless other arrangements are made. There are facilities for shower/laundry, and a hang-out space in the Commons.
Site Considerations:
OUR Community: We are a community of about 15–20 adults and children sharing meals, space, and facilities and actively participating in each other's daily lives. This population fluctuates greatly over the year, swelling up to 30–50 residents over summer and more for short periods of time during major events.
There are other short courses, tours, guest teachers/lecturers, music camps, and even an occasional wedding which might be happening while you are here.
Explore our website to find out more about this beautiful and dynamic community and catch a glimpse of what is so hard to put into words!
About OUR Farm, Demonstration Site, and Education Centre
With years of Permaculture Design shaping the lands and processes of OUR Ecovillage since 1999, most of life revolves around the inter-connectivity of systems and people. OUR has almost nine acres in food production and food security systems linking livestock, poultry, dairy, greenhouses, raised beds, orchards, and row crops. We aspire to serve the most nutritious, mostly organic, yummy meals while serving diverse needs of food preferences and allergies (see OUR Food Manifesto). The program is designed so that all participants are integrated into community life (outside of your 40-hour a week course) through the 'Care Schedule,' meeting facilitation, and assisting with the learning of others.
Dates* and Tuition:
Full program options:
• Natural building Extravaganza Complete (Modules 1–3 plus Grand Finale: May 15–July 3 (7 weeks)): $4900 (savings of $700)
• Permaculture Design/ Earth Activist training + Natural building Extravaganza Complete: (May 1–July 3 (7 weeks of internship programming plus 2 weeks of PDC): $6500 (savings of $1000 compared to individual modules)
Or pick 2-week Modules:
• Module 1: The big world of Natural Building, includes Natural Building Colloquium (May 15–31, 2015): $1600
• Module 2: Module 2 Earth building and Energy Systems (June 1–15, 2015): $1600
• Module 3 Finishing for Beauty and Longevity (June 15–28, 2015):$1600
*All programs start in the morning and end in the evening. We request that participants arrive in the afternoon prior
to the date, and leave the day after.
How to Apply
1. Please email both registration@ourecovillage.org and brandy@ourecovillage.org with a brief introduction of yourself, a copy of your resume, and a vision statement (letter of intent). In your vision statement, please explain why you would like to take the course, how you will pay forward your newly-gained knowledge, and any other information relevant to your desire to take the course.
2. Select the '2015 Natural Building Internship Application' ticket below and pay the $100 registration fee, after either registering for the website or logging in.
3. We will respond to your email with a request for an online or phone interview. The interview allows for more personal contact and time to ask questions.
4. After the interview, if we feel you are a good fit for the program, and you would like to continue as well, you will be invited to let us know which module(s) you would like to register for, and at that point will be guided through a registration and payment process by OUR staff.
If you have ANY questions or challenges with the registration process, please email info@ourecovillage.org or phone the office at 1.250.743.3067. We also welcome you to contact us with a proposal for skill trade towards this course if that is something you are interested in exploring.