Registration for AWAKEN Full Program is now closed.
If you are interested in participating in or learning more about AWAKEN THE PEACEMAKER which holds a major focus on Restorative Justice Issues, please CLICK HERE.
This course is for you if:
You wish to step forward into personal, collective and planetary change and are ready to access tools for the learning journey.
You have a calling towards restorative justice, peacemaking and reconciliation that is locally honouring and globally connected.
You are interested in being involved in a path of design for resilient community building and deep adaptation.
Introduction

 
In this time of great planetary transition, we are each invited to join others with the courage needed to reSTORY our Collective Future through a restorative justice journey.  In taking on a path of reconciliation with ourselves, each other, the land, and all beings…. the wonderment of new possibilities exists.  The depth and quality of this work require the diversity of our hearts and minds to make a journey of "reSTORYing" towards decolonization and learning. 
A unique group of educators, community builders, restorative justice proponents…..and cultural creatives  with decades of experience have come together to respond to the deep calling of our time. Years of working in regenerative and restorative response to the urgent need for change within social and environmental crises have led each of these facilitators to this offering.
The Institute brings online learners from around the world, together with our 'on the ground' team, as we co-create  a program designed for these times of planetary transition. We focus on reSTORYing the narrative of the Empire Era towards choosing  planetary values as a way of life.  The facilitator/Elders team will work within the Institute to provide the 16 weeks of carefully crafted learning options as we take on climate emergency issues and the need for deep adaptation.
WEEKLY THEMES:
Week 0: PREPARATIONS: Laying the Groundwork
Week 1: WELCOME: Forming Our Learning Community 
Week 2: RE-VILLAGING: Indigenous Worldviews and Cooperative Cultures
Week 3: NEW SCIENCE/STORY: Interbeing and Conscious Evolution
Week 4: MODERN ZEITGEIST: How Did We Get Here?
Week 5: STATE OF THE WORLD: Some Inconvenient Truths
Week 6: DEEP ADAPTATION: How to Cope with "What's Next"
Week 7: ECOVILLAGE DESIGN: Living Well and Lightly Together
Week 8: ECOLOGICAL SUSTAINABILITY: Regeneration and Resilience
Week 9: ECONOMIC SUSTAINABILITY: Glocalization and Fair Share
Week 10: LAWFUL SUSTAINABILITY: Structures and Innovation
Week 11: EVOLUTIONARY RELATIONSHIPS: Choosing to Love
Week 12: COMMUNICATION SKILLS: Aligning the Inner and the Outer
Week 13: CONFLICT TRANSFORMATION: From War to Peace
Week 14: CATALYZING CHANGE: Leadership and Spiritual Activism
Week 15: NETWORKING: Finding Our Local, Regional, and Global Tribes
Week 16: CLOSING: Final Presentations and Celebration
Weekly Schedule (Approximate)

OUR Elders and Beloved Knowledge Keepers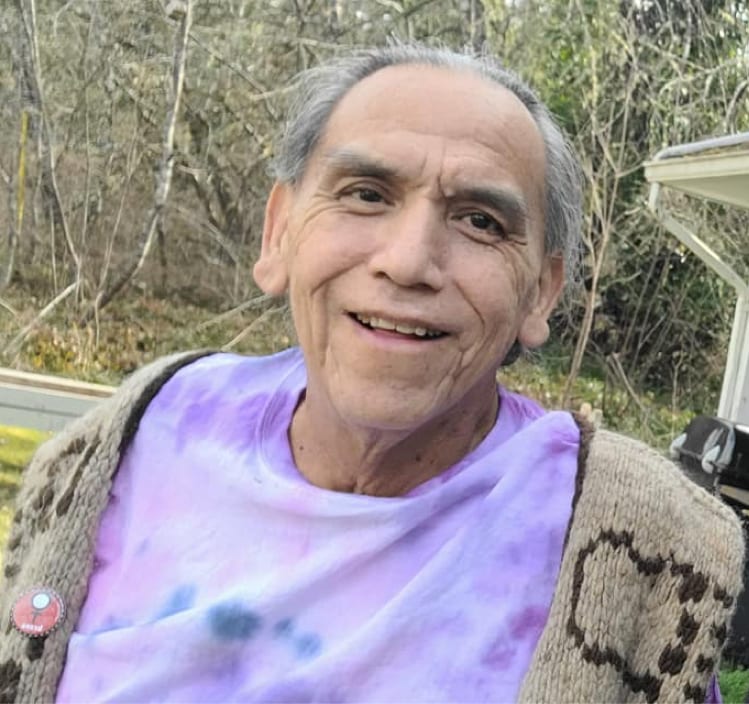 Robert George Qwiyahwultu-hw
Qwiyahwultu-hw (Robert George) is born and raised in path of purpose within the Quw'utsun Mustimuhw (Cowichan Tribes/Nation)...
Read More about Qwiyahwultu-hw.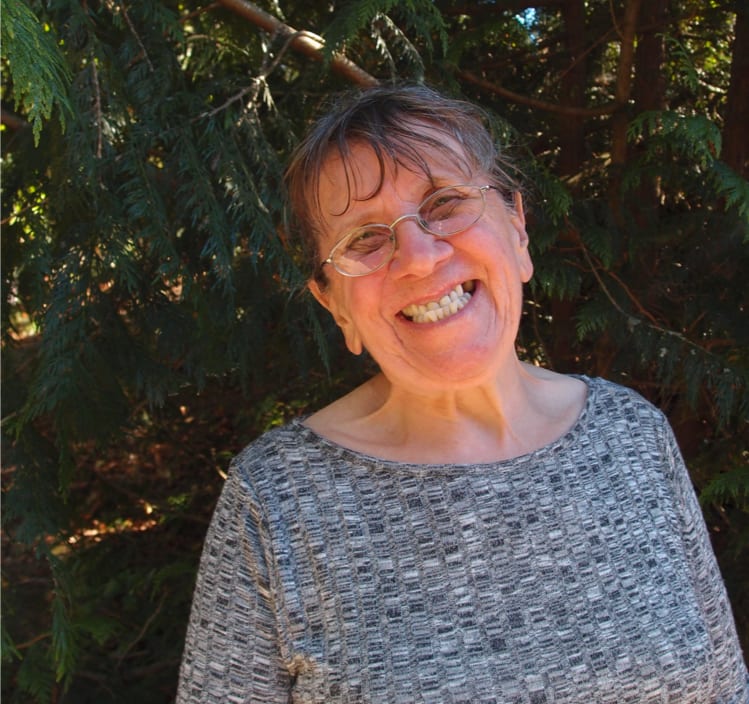 Estelle Sinclaire/Red Eagle Woman
Estelle/Red Eagle Woman has been with OUR ECOVILLAGE's team since 2003.  In her ceremony work as a Sun Dancer, a 'Pipe Carrier',...
Read More about Estelle.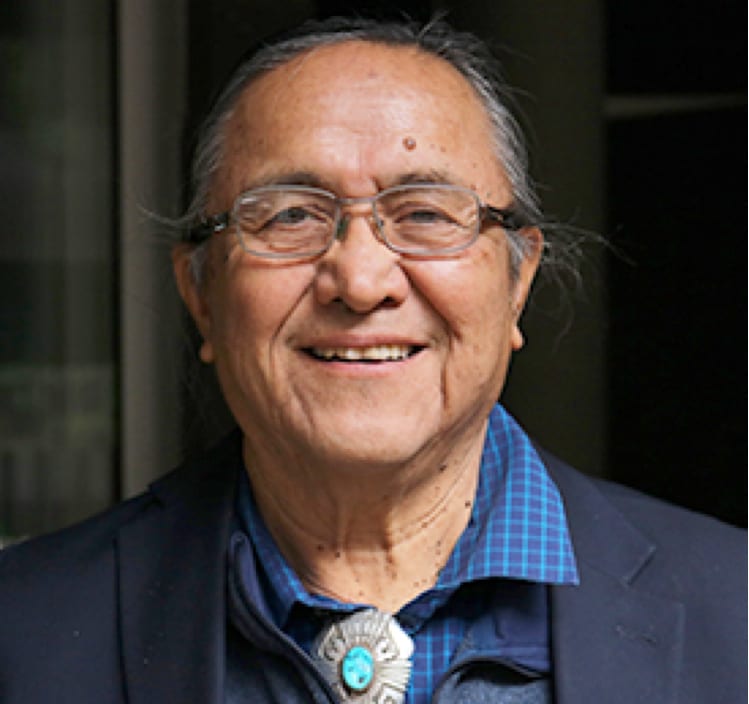 Chief Justice Robert Yazzie
Robert Yazzie is a citizen of and Chief Justice Emeritus of the Navajo Nation. He served as Chief Justice and practiced law in the Navajo...
Read More about Robert.
PRICING
Please choose your contribution from the Gratitude Culture Scale listed below. 
This program is offered in the spirit of a Gratitude Culture. All involved are generously sharing their time and energy in reciprocity and abundance to support these beautiful opportunities for all of us participating. All fees after costs are being paid to the Canadian Earth Institute for distribution to the Elders/facilitators who are contributing their time to assist with AWAKEN. 
Please hold your choice with great intention and contribute what you can afford financially, offering the gifts, powers, and resources from your abundance to support other participants.
We are offering multiple pricing tiers to ensure a diversity of participation. You can help us make this happen! If you can register at a higher tier, this allows others who cannot financially contribute to participate. We intend to be as accessible as possible, and as such, no one will be turned away for lack of funds. 
If money is a barrier to your participation, please 1)click on the supported cost option in the registration button link, 2)choose the price that you are able to pay and 3)propose in the registration form how you intend to pay it forward with GREAT DEEDS. Facilitators will follow up with you as needed to support this process. 
Reciprocal Cost – $2300 
For those with sufficient financial resources who can pay at cost for the experience.
Rebalancing Cost  – $3000
For those with more than enough financial resources (personal or institutionally supported) and a desire to support access for others to help rebalance systemic inequity.
Supported Cost – Choose the amount you are able to contribute.
Pay It Forward with Great Deeds – for those with currently limited financial resources who will avoid further hardship while benefiting from access supplemented by the community. 
Additional Add-on Offerings:
Next Steps to Register:
1. Click the Register Now button above to provide payment and access the Registration Form. Please fill this in and submit it as soon as possible. Registration closes May 24th.
2. You will hear back from the AWAKEN team within one week with further information about your registration and more info about the course.
 Additional Add-on Offerings:
The Canadian Earth Institute (CEI)  is privileged to sponsor this magical journey of social and environmental justice through this innovative learning community experimental journey.  AWAKENing the Dragon…is part of the 20 year Vision originally crafted by OUR ECOVILLAGE which is the land location that CEI is stewarding throughout this project.  These times are a wake up call….for us to each change our relationships and rise from a place of presence, of conscious  and deep connection. We validate  our meaningful relationships with each other and with creation, becoming increasingly  aware of each interaction, and in this way move from human beings to 'inter-beings'.
If you have questions, please fill out the form below with your inquiry.