Awaken: Designing for Community Resiliency
and Deep Adaptation Internship
Dates: May 11 to August 23rd, 2020
Arrival by Monday, May 11 at 6pm
Building on 20 years of learning – OUR ECOVILLAGE is offering a 'pay forward' with so much learning in relation to the design, development and organizational process of creating/maintaining an ecovillage & intentional community.
With a wide range of awards in design and precedent setting legal and regulatory work – this Pilot Project practicum style Internship experience is connected to a range of individuals from OUR ECOVILLAGE, Ecovillage Canada, the Global Ecovillage Network (GEN), Gaia Education, Bright Future Now Network…and many other interconnected organizations. 
The only path forward for mankind is to grow "Regenerative Culture". This deep dive immersed learning is OUR response to the increasing awareness that we must change ourselves from within in order to create change in these certainly uncertain times. The growing conversations of Deep Adaptation ask each of us to question ourselves what serve life and what doesn't, to challenge us into a new cultural way of being. How do we live and work as we learn with others cooperatively? The conundrum is, We Don't Know What We Don't Know. How do we equip ourselves with skills that we ain't aware of just yet? There are intense lessons to learn by living together with all beings regardless of differences.
– Gracelynn Lau – OUR Education Team 2015 to present
Who is this program for?
If you are imagining yourself entering a community (including OUR's) or have hopes to develop a structured design for your own ecovillage/intentional community projects….then having a brave container to grow your own internal abilities before fully committing to anywhere or to anyone is a wise choice.  
This program is recommended for people who wish to become provisional members in ecovillages/intentional communities/sustainable communities. Also, people questioning if there isn't a better way of living in this planet and looking for working on themselves to develop a human capable of big transformations.
This practicum is a good option to get to really know what means to live in community and develop skills needed in times of a planetary transition.  
This Internship creates a practice space in a group process setting with lots of history of working with the 'nuts and bolts' of legal/regulatory and organizational structuring as well.
Prerequisite:  A high level of commitment to personal change process/deep adaptation and collective/collaborative process.  Declared personal responsibility and personal agency for culture shift is an integral design component of the program. This is a Pilot Project and will be co-created somewhat with the journey of participants and local/global partnerships.
The Internship includes:
Site and food for 4 months
Bright Future Now course and world web (with Robert Gilman, Co-founder of the Global Ecovillage Network)
OUR 2020 Permaculture Design Certificate (or train as a teaching assistant if already have PDC)
OUR ECOVILLAGE Design Education;
participation in most all conferences, workshops, and field trips including
Learning and working with OUR amazing ground team, as well as daily new experiences and learning opportunities towards the sociocractic models of organizing/managing an ecovillage or intentional community project setting for a regenerative culture.
Working as a full co-leader with OUR team and learning how to organize and manage a full ecovillage/intentional community project.
A value of over $10,000 if courses/field trips were to be registered
for one at a time and not in the overall Intern program.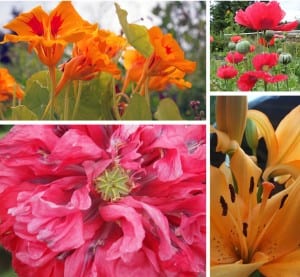 IF YOU ARE REGISTERING FOR THE PATH OF 'HEARTHKEEPER' within OUR ECOVILLAGE's Cooperative: 
This Internship is a full featured 'boot camp' for those who wish to become a provisional member (and eventually HearthKeeper) at OUR ECOVILLAGE – it will also be a pilot project for other ecovillages/intentional communities who may wish to learn from the template of this Internship for onboarding within their own re-villaging work.
Ecovillages/intentional communities, across North America in particular, struggle with a wide variety of issues within onboarding of new communitarians and it brings to light many social/political/legal/values based questions.  Usually, those seeking innovation and alternative culture often are only coming from the experiences of mainstream/conventional culture, thus, it is hard to build towards this without building a new range of skills and ways of belonging.
This new program is a shifting of gears and focus to allow for more of the 'Deep Adaptation' needed by OUR own structure as we know that there is no other choice but to move forward.  And we will keep you apprised of any new HearthKeeper opportunities for long term cooperative membership and living within OUR 'Healthy and Affordable EcoHousing Cluster' if you are hopeful to become part of OUR ECOVILLAGE Cooperative as well. 
OK…so what about the finite skills that will be nurtured in this program?  Are you ready to step into:
Working with regenerative community building, creative conflict honouring skills, and communication models.
Full permaculture design regenerative living–including cross pollinating with the Global Ecovillage Network, Federation of Intentional Communities, GENNA (Global Ecovillage Network of North America)/The Alliance,  Ecovillages Canada and the Bright Future Now Network including work with Allies and co-learners across the world.
Experience being part of OUR "Village to Village Project' with dear colleagues from the Global South (with opportunities for international projects work).
Participate in immersed learning projects with building team of designers, earth builders, red seal carpenters,other trades folk,  and creative artist builders in the "Awakening the Dragon Project".
Community Farming: learning the hands-on rhythm and language of the plants/livestock/poultry and how to grow food in greenhouses, row crops, food forests, raised beds, and a variety of permaculture production methods.  The vibrant food systems and design is always being enhanced and you will get to be part of a full season of production and the building out of new spaces as well.
Food from the land is the nurturance at the heart of the village culture and great learning is had by jumping in with kitchen crafting and meal serving. With OUR team sharing the coordination and creation of foods and fun we delight in crafting daily meals and crafting special projects with dairy/fermentation/breads.
Every year we have a large call for medical diets (gluten free, food allergies, etc.) and there is lots to learn about how to sustain a community homestead and visitors through diverse diets.
Having access to therapeutic practitioners (deep tissue massage, acupuncture, or therapeutic yoga as an ongoing practice
Learning more about food as medicine and attend a few presentations from doctors and health professionals who understand alternative medicine, the use of herbs for healing, and medicinal meals
Legal and Regulatory issues and frameworks in relation to sustainable land use allowances, building permits and Home Owner Protection Warranty for natural building projects, wastewater design and approval,  cooperative food systems, etc.
Organizational development, land tenure and financing alternative community projects
Work towards redefining value; alternative currency and local economy models.
Meet yourself in the transition of deep adaptation and finding your deeper connection for radical hope, learning to teach others some of what you have learned in your re-skilling and village culture journey
Brandy Gallagher
Brandy Gallagher (BSW, MA) is one of the original founders and developers of OUR ECOVILLAGE. As a designer and educator she worked with local to international community builders to create this 25 acre Sustainable Living Demonstration Site and Education Centre. She has served as the Executive Director of OUR Community Association a non-profit society dedicated to educational outreach projects, and worked with legal and research teams in order to design a series of precedent setting regulatory processes. From 'Comprehensive Development' land use re-zoning to incorporation of holistic new ownership structures, from governance to building codes, from wastewater to closed loop systems approval – her commitment has been to Lawful Permaculture within the Ecovillage movement.
Born and raised in community her life work has been focused around the development of 'Sustained Community'.
Yan Texiera
Yan is a Brazilian long term intern at OUR ECOVILLAGE.
Yan has been studying sustainability and community building for the last 3 years. After graduating as an engineer, he has been immersing at OUR ECOVILLAGE as well as other communities, learning, experiencing, developing projects and enhancing ecovillages movement through connections and ideas.
What fascinates him is to understand and find ways for us humans to live in harmony in this planet.
Guest Teachers & Learning Partners
Gracelynn Lau 劉頌恩
Gracelynn Lau 劉頌恩 was born and raised in Hong Kong when it was still a British colony, and she moved to Canada in 2005. A die-hard fan of Leonard Cohen and John O'Donohue, she self-identifies as a settle of colour who is dealing with a triple-colonized past. Gracelynn is a nature-based expressive arts therapist (Ontario Expressive Arts Therapy Association) and a community-based group facilitator who had overcome her animal phobia to live with the other-than-human-beings at O.U.R Ecovillage for 4.5 years. She likes to blame ecofeminist theology for turning her world downside up. She talks to plants. She learns math and science through fermenting things. She had lived in communities with orphans and earthquake survivors in rural China before joining the ecovillage movement. Since 2017 she has been co-facilitating EDE at O.U.R. Currently a PhD candidate in cultural studies at Queen's University, Gracelynn's research focuses on community-led intercultural healing initiatives and indigenous-settler relationship through arts-based inquiry, but her real intention is to increase more "biodiversity" within the dominant academic ecosystem by being part of it. 
Site Considerations: OUR Community
We are a community of about approx 30 adults and children sharing meals, space, and facilities, and actively participating in each others daily lives. We are a combined clan of owners within OUR ECOVILLAGE Cooperative, staff (onsite and day time), half year and returning Volunteers (local to international)….and a wide variety of children/youth and adult learners from various organizations/institutions.  This population fluctuates greatly over the year swelling up to 40-100 learners at times over summer and up in the hundreds for short periods of time during major events. There are other short courses, tours, guest teachers/lecturers, music camps, and even the odd wedding which might be happening while you are here onsite.
Explore our website to find out more about this beautiful and dynamic community, and catch a glimpse of what is so hard to put into words!
About OUR Farm
With years of Permaculture Design shaping the lands and processes of OUR ECOVILLAGE since 1999, most of life revolves around the interconnectivity of systems and people. OUR has almost 9 acres in food production and food security systems linking livestock, poultry, dairy, greenhouses, raised beds, orchards and row crops. We aspire to serve the most nutritious, mostly organic yummy meals while serving diverse needs of food preferences and allergies (see OUR Food Manifesto).
The program is designed so all participants are integrated into community life (outside of your 40 hour a week course) through the 'Care Schedule', meeting facilitation, and assisting with the learning of others.
Testimonials
How was my time at the Ecovillage?
Natalie: At the village I learnt more than I imagined possible especially about how much I didn't know! During the course of the Summer I have had more than one evening re-evaluating my world view after listening to an inspirational speaker or having a deep conservation around the dinner table. Like any world shifting time it was intense and there were times when I didn't think I would make it but with the amazing people and the sacred land it felt like something I had it see to the end. Anything worth doing doesn't tend to be easy. 
Will: My time at the village has been very eye opening. The best thing I've discovered is that this space is a wonderful conduit for creation, learning and bringing like minded people from around the world together. It was definitely a transformative experience and even though there were some growing pains in the process, I have the village to thank for my new outlook of life, wonderful new friends and my renewed determination to help the world as best I can.
What did I learn from the O.U.R ecovillage?
Natalie: I think the most important thing I learnt at the ecovillage is that you aren't the most important person. With consumerism being the keystone of society we aren't taught to be selfless and with the world in climate crisis it's an important lesson to learn.
Will: I have learnt that we are stronger together than apart. Community living may not be for everyone but the sharing of resources and knowledge is essential for the wellbeing of people and planet for the future. I have learnt how to heal soil, grow beautiful plants in the balance of nature to feed our family and realised that this is what I want to do for the rest of my life.
What advice would I give to someone coming to the village? 
Natalie: The balance of self care and community care is key! You aren't helping the community if you aren't caring for yourself. Listen to yourself, breathe and feel what you need whether it is a walk in the woods, a swim in the lake or to just dance it out. You are going to get frustrated at points and you need to know how you can channel it in a positive way. 
Will: Self care and community care are essential for a happy time at the village and in the wider world. Arrive into this amazing place with an open mind free of expectations and remind yourself regularly of the bigger picture of what is trying to be achieved. It's not what you can take away from the village, the question is what can you contribute and build together. Be aware also that you walk in the footsteps of many before you, there is a tried and tested system in place for new proposals so don't be disheartened if one of your bright ideas doesn't work out.