IT FINALLY HAPPENED THIS YEAR…..always knew it would:
CHAIR OF OUR ECOVILLAGE COOP BOARD 
IT FINALLY HAPPENED THIS YEAR….and we always knew it would!  2016 is closing and we are counting OUR blessings not the least of which has been rolling over OUR Ecovillage Cooperative as the title holder as the amazing ownership model (land and projects) of OUR ECOVILLAGE.  Though this actually happened at the end of 2015 it has meant that 2016 has seen great possibilities finally unfolding.  We have now moved to a whole new level of development and excitement.
With the ability to now have all of us 'HearthKeepers' actually
With the ability to now have all of us 'HearthKeepers' actually own the long term Affordable Housing option for our own homes — and now we have 4 HOUSES mostly ready us to live in.  We were able to achieve the digging of a well for solar pumped potable water supply for HearthKeepers……and now have new incredible landshare members in OUR Coop to move families and friends into the long-term housing so deeply needed (and patiently waited for all these years) while we worked through helping co-create this incredible world known demonstration site and education centre.  If you haven't lately, check out OUR google presence on the net as one of the top 3 valued ecovillages in North America and one on the top 10 in the World!!.  See below to read a feature on OUR dear friends who have returned to OUR Ecovillage!
Another most amazing process has been to do a very LARGE 'waste to resource' project titled "One Man's Waste….Another Person's Resource".  This is a Canadian showcase for the recycling of grey/black/rain/perimeter- storm water and the reclamation of multiple streams of outflows from OUR Zero Mile Meal Eatery (which is looking very beautiful – inside and out…..if you have not seen the full mosaic of OUR inside staircase you gotta make it happen and really get inspired!).  As a project being overseen by Regulatory Authority and modelling the new BC Bylaws from The Ministry of Health, the project would not have been possible without the amazing talents and heart of OUR awesome 'homesteader/intern' Oliver Kristevic, fully kickstarted by OUR Engineer practicum student Carolina Mahecha,  backed up by Chad Babcock, Trent Berg…..and a high volume of incredibly heartful volunteers who were willing to dig in deep to the hard work.  Stay tuned to see where this approval process modeling is going to take us in 2017 with 'Closing the Loop on Affordable Housing'  (off-grid design build – advanced permaculture projects and courses!).
Within OUR Education and Outreach programming we managed to teach the first ever "Ecovillage Design Education Certification" in English in Canada!  this was a pilot course taught with a number of the longstanding Ecovillage co-mavericks…..led  by Jillian Hovey, Brandy Gallagher, and Robert Gilman (Context Magazine), Bryce Gilroy Scott, Guy Dauncey, Jack Anderson/Anderson GreenPlan, Rachelle Lamb, Nigel Seale, Colleen Anderson, Cody Wicks, Ben Dunsmuir, and all who put their heart and soul in.  If you are interested in this course for next year – it will take on a bigger slant on actually manifesting your community project/ecovillage/sustainable community project/etc..  We are still open for a few more seats in OUR Permaculture Design Certification, Permaculture Design Teacher Training….and OUR 10 week immersed practicum in "Regenerative Village Living and Homesteader ReSkilling Program".  If you want in and /or wish to teach  – let us know!
Lastly on this front, we many new and incredible programs in start up!  We are committed to working with each other and visiting folks who create a deep intention to learn, to create unity within diversity – honouring each other and holding high positive regard for all of OUR place/people/processes……and with that bring together magic yet again!  We have a natural building JUST BIOFIBRE   demonstration building being created out of lime stabilized HEMP BLOCKS and will have lots of good classes with industry folks, regulatory and permit folks, engineers, all for you to meet while we work together.  For lots more info on all these courses see more below.
New babies have been born this year (human and in the barnyard – two very different events but all happened this year) and now so many new ones are due.  CONGRATULATIONS – Alexandra and Richard and their baby Luna ….who graced us with their beautiful journey of being a new family and bringing this precious life into the world.  And now we await an early herd of many babies on the farm – come out and milk with us!  Hopefully all the young ones will be part of OUR amazing "Little Permie Peoples' Camp" this May  — and there will be more when Yuri and Luc run a delightful JAPANESE PERMIE CHILDREN AND FAMILY CAMP in August. We have the support of teachers (BC Certified even) from K-12 and teacher/facilitators from all the many creative endevours of OUR hands on 2017 is planned and booked out almost fully!  There are ways to fit in more and yet OUR journey this year is very much dedicated to moving into a deeper connection with OUR family and friends on the land who serve as beautiful spirits of heartfelt stewardship for OUR ECOVILLAGE.
Look for Kenix/Grace to be back – working with Yuri on OUR Sustainable Wellness Retreats, Day Programs and naturopathic clinic start up.  You know that the 'Power of Play' will go to a new level when Mark Berge shows back up for yet another year to make it happen with OUR Education Team. Chad Babcock is 'retiring' from being OUR Building Team lead after 9 years but will be with us all as he volunteers 2 days per week.  A wide number of families and new land dwellers are applying to be with us and we interview to see where and how they might all fit.  We have many new incoming staff and volunteers and wish to celebrate, play, learn and co-create together in ways we have not fully given OURselves for many years……hoping you will join us for 2017!

AND a warm LOVING WELCOME and REUNION to OUR new HEARTHEEPERS:  NANCY WYCKOFF and CHARLES MIDDLETON
As holiday gifts these two friends bought each other their first Coop membership shares and now in this new year will enter onto their HearthKeeper path right away.  Nancy has moved onsite part-time from Victoria and Charles is here as often as possible for most weekends.  They are in final negotiations to take over their new home onsite and complete the creative natural building process that will have their home ready to move into!
For those who don't know these two friends…..meet Nancy who lived in OUR Community House together with Brandy in the '90's. Raising children together/living/learning and walking the creative path towards the development and design of OUR ECOVILLAGE – that many years ago!  Brandy actually 'caught' Nancy's two youngest son's when they were born (20+ years ago now!!) and has been 'auntie' to Chris (now with his son Jason), Jonathan, Henry and Jeremy for many moons.  Nancy was with us when we dreamt the land, was here on the first day we saw the land and met Bill, helped move "O.U.R. HOUSE" from Victoria to O.U.R. current location…..and danced the sacred ceremonies and celebrations of the early days here on the land.
Meet Charles who has been Nancy's husband for a decade and a half and also a father to 2 more boys!!  (Can you imagine growing up in that house of 6 sons?).  He is a man who works hard to keep his feet on the ground, is highly talented in all project work you can imagine (especially organizational process and huge IT projects).  He already has helped to bring to life a next level plan for OUR IT networks, office design, and now the 'Closing the Loop on the Affordable Housing Cluster' project with a keen eye for detail and a big passion for possibilities.
Come on up for dinner and meet these to new/returning communitarians…..you will know them by the laughter ringing out from heart to heart wherever they are contributing in the community.
Upcoming Courses and Events in 2017!
Permaculture Design Certificate and Earth Activist Training With Starhawk
Apr 28 – May 14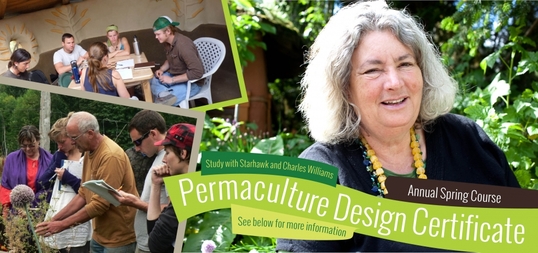 OUR Ecovillage is proud to host this two-week permaculture design certificate course with a focus on organizing and activism, and a grounding in earth-based spirituality. Learn how to heal soil and cleanse water, how to design human systems that mimic natural systems using a minimum of energy and resources, and how to create real abundance and social justice. Explore the strategies and organizing tools we need to make our visions real, as well as the daily practice, magic, and rituals that can sustain our spirits. Participatory, hands-on teaching with lots of rituals, games, projects, songs, and laughs along with an intensive curriculum in ecological design.
Taught by Starhawk, Charles Williams and guest teachers.
See More Details About the Course and Sign Up Here
Permaculture Teacher Training
March 24 – April 1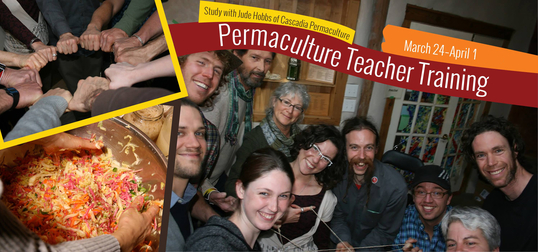 Empower yourself to advocate for change through whole systems design and teaching! In this dynamic and interactive course, you will learn significant teaching techniques to communicate Permaculture principles and strategies in a wide variety of educational settings. Our goal is to encourage and inspire your unique strengths and talents by demonstrating diverse teaching modalities such as lecture, facilitating class discussions, storytelling, and using visual aids. In this setting of active learning, you will experience essential hands-on practice by preparing and co-teaching several presentations. As a final course project the class will organize, promote and present a workshop to the public.
Find out More About the Course and Register Here
Ecovillage Design Education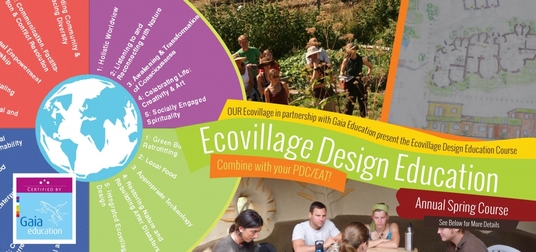 Dates and Times:
1. April 28 – June 2: Advanced Ecovillage Design Education Certificate
2. April 28 – May 14: Permaculture Design Course and Earth Activist Training Certificate (PDC/EAT)
3. May 15-16: Personal integration time, connecting with community, individual meditation and spiritual work
The EDE syllabus encompasses the "three legs of the stool" of Environment, Economy, and Social, and adds the "Fourth Dimension" of "Worldview" which allows us to explore the more 'invisible structures' of how we personally and culturally create the landscape of our human ecologies, and brings forth the New Story that is trying to emerge at this time.
The framework for the curriculum is the sustainability wheel developed by GAIA Education, which represents the four primary dimensions of human experience – Worldview, Ecological, Social and Economic aspects. It is a curriculum that is designed for the place where it is offered.  We have a programme for this course that was custom made for OUR Ecovillage by world-class curriculum designers, who will be with you in person to facilitate the course.
Read more about the course and register here
Regenerative Village Living And Homesteader Re-Skilling Program
Dates: Mar 9 – May 14 (with options for extended learning)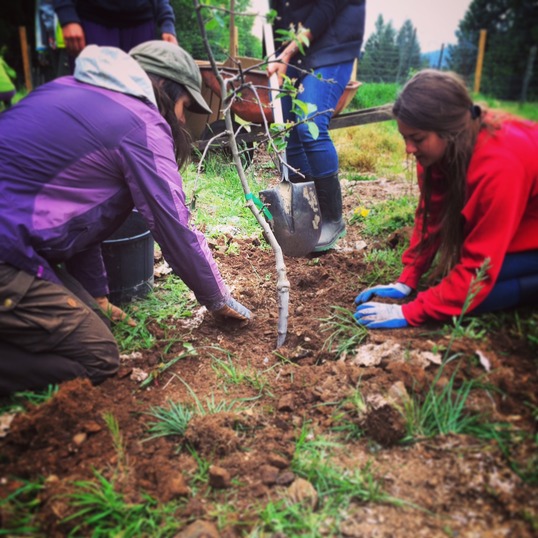 This year OUR has created a 10-week intensive integrated permaculture and village re-skilling program for devoted homesteaders, learners and teachers. This program is offered for those who are keen to gain foundational permaculture and homesteading skills, to learn regenerative community building and to become a certificated permaculture teacher. During these 10 weeks, you will receive the Permaculture Design Certificate with Earth Activist Training by Starhawk and the Permaculture Teaching Training Certificate with Jude Hobbs; you will also have an opportunity to work with Permaculturists, designers and teachers on site at OUR ecovillage in a hands-on, applied learning practicum. You will have a learning platform to practice your teaching and facilitation skills by co-facilitating activities hundreds of volunteers and students from all over the world in OUR unique immerse learning community.
To Learn more about the program and the extended options and to find out how to apply please see our full course description here. 
2017 Sustainable Wellness Retreats 
From Kenix: A Year of Remembering O.U.R. Wellness Adventure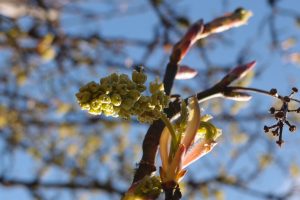 2016 was a year of speed learning. I have done heavy "soul lifting" fairly frequently for myself and I have been consciously choosing to get uncomfortable in every area of my life. It sounds contradictory to wellness, but because comfort is the enemy of growth, I would rather go to the edge. I believe that in the web of interconnectedness we each plays a role, that I must be who I am created and designed for in order to play this specific role. Otherwise the big picture will not be achieved. I don't want to cause any inconvenience to anybody because I stop becoming the person I am meant to be, for my resistance to my own "becoming" will block others to flow through their process. It takes all of us to make the shift happen.
It's been my biggest learning as we design and pilot O.U.R. Sustainable Wellness Retreat Program this year. The program design was started with a cup of tea. A few of us talked about crafting our own well-being, and inviting each other to witness our vulnerable, perhaps ugly 'making of'. How can I invite my community into my not so glamorous holistic makeover? Why do I have to let someone else get close to see all my secret imperfections and hidden fear? Isn't it scarier than the scariest places to bungee jump? But if you look at the world we are living now, finding peace in time of chaos and great challenges is not enough. It is time to move beyond individualistic, segregated approach to wellness. It is time to build strength and resiliency in our beings and in our community. We need each other. The most effective way to do it perhaps is being vulnerable, allowing others to "in-to-me-see" (intimacy). After all, wellness design is all about remembering who we are, and remembering the way of beings in all relations. O.U.R. Sustainable Wellness team invite you to join OUR wellness journey in 2017. Check out 2017 retreat schedule on OUR webpage: http://ourecovillage.org/retreats/
Public Tours
The public site tour is a beautiful introduction to O.U.R. Ecovillage. We welcome you to join us for the morning (and lunch if you wish – for an additional $10.50) to walk the grounds on a guided tour for an informative presentation on the history, governance and current projects.
Tours by special request between January 1st and February 15th.  Please contact info@ourecovillage.org
Become a Sustainer
Now that V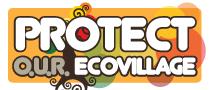 ancity has taken over OUR mortgage, we are aiming to show them the support of OUR Sustainers who are jumping in to demonstrate their love for OUR through 'OUR Sustainers Program'.  This program not only gives you great recognition for your support – it provides amazing cash incentive to offset your registration such as discounts of courses and events!