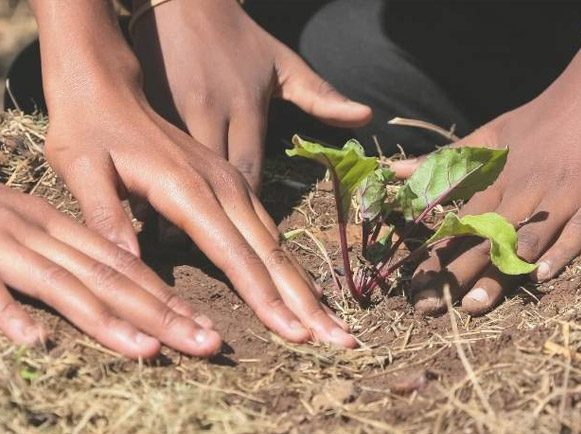 Course focus: Permaculture Education
Course
Introduction to Permaculture
DATE
Jun 30 to Jul 2, 2024
LOCATION
On-land or Online
With Starhawk, Penny Livingston-Stark and Brandy Gallagher.

Another way to obtain all the basics of ecological design and the permaculture movement for those who can not make a full two-week course! Join us on-land or online by livestream, this Introduction to Permaculture will give you all the basics of design, ethics, and principles in the first 2.5 days. Jump in to join the first few days of OUR full 72 hr Permaculture Design course and meet many others who are on the journey of changing their way of thinking in the world!
This course is for you if you are ready to:
– Embark on new food/farm/life practices
– Find ways of dramatically reducing energy consumption
– Begin land-based ventures & small businesses
– Realize goals towards self-sufficiency
– Take action on Climate Change Adaptation Strategies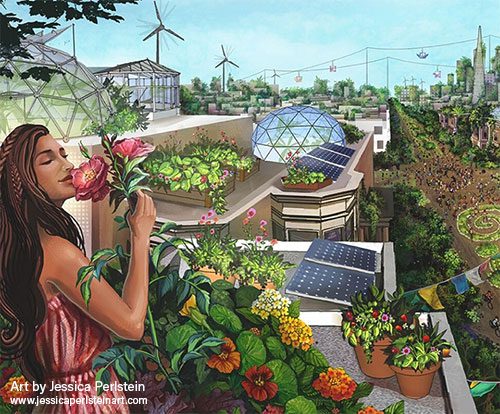 Related Courses:
Permaculture Teaching Assistant Training (for certified permaculture graduates only)
Permaculture Design Upgrade (for certified permaculture graduates only)
In this introductory workshop OUR ECOVILLAGE will focus on organizing, activating, and educating through their real on the ground permaculture projects. Learn how we design human systems that mimic natural systems using a minimum of energy and resources and how to create real abundance and social/environmental justice. Explore the strategies and organizing tools we need to make our visions real, as well as the daily practice, magic, and processes that sustain our spirits.

This course is unique from almost all others in North America as you are stepping into OUR ECOVILLAGE – a 25 acre "Sustainable Living Demonstration, Research and Education Centre" and one of the most built-out permaculture projects. Since 1999 OUR ECOVILLAGE has been working towards "Lawful Permaculture"; with many innovative design and building projects that we have created (that are ALSO created with zoning/permits/approvals/etc and regulatory officials).

Through partnering with all 3 levels of government, business/corporate sponsors, academia, and the grassroots of the wider community projects/organizations, OUR ECOVILLAGE has managed to bring together a range of professionals, permaculture teachers, regulatory folks, and technical stakeholders ready to train others in the next stages of how permaculture projects can become fully legal.
What's included in this workshop
Intro to place-based learning and immersed learning environments.

Overview of permaculture design curriculum, theory introduction

Ethics and Principles Day

Principles in Practice

Patterns, Systems Theory and how/why Permaculture and Ecological Design is changing the face of building and living

Dinner and full site tour followed by campfire circle and building community connection.
OUR EcoVillage/Lawful Permaculture Demonstration Site
OUR land offers plenty of space to camp, dorms, private rooms, and interesting suites. There are diverse natural buildings to see and we have spaces for gatherings of different flavors: a large Yurt (great for circles and dancing), a large Community Classroom (for presentations), the Healing Sanctuary (for quiet conversation and meditation), many various natural buildings, the 150 person Zero Mile Eatery, and the Chillage (casual covered outdoor space). There are multiple types of indoor and outdoor showers, composting toilets. For some quiet time you can walk the labyrinth, sit by the pond or take a walk in the woods. You will likely see chickens, ducks, sheep, cows, deer, and much more.

Starhawk

Starhawk is an author, activist, permaculture designer, and one of the foremost voices in earth-based spirituality. Her twelve books include The Spiral Dance, The Fifth Sacred Thing, and The Earth Path, and her first picture book for children, The Last Wild Witch.
Starhawk directs and teaches Earth Activist Training and has been recognized by the Permaculture Institute of North America as a leading figure in the permaculture field and has been awarded PINA's dual diplomas for excellence in education and permaculture site design.


Penny Livingston-Stark

Penny Livingston-Stark is internationally recognized as a prominent permaculture teacher, designer, and speaker. She holds a MS in Eco-Social Regeneration and a Diploma in Permaculture Design. Penny is a graduate of the Arven School of Herbal Medicine in Germany.
Penny is co-founder and director of Regenerative Design Institute http://www.regenerativedesign.org and has been teaching permaculture and community resiliency internationally as well as working professionally in the land management, regenerative design, and permaculture development field for 30 years. She has extensive experience in all phases of ecologically sound design and construction as well as the use of natural non-toxic building materials. Penny specializes in design and installation of perennial agroforestry systems, biological water purification systems, site planning and the design of resource-rich landscapes integrating, rainwater collection, edible and medicinal planting, spring development, pond and water systems, habitat development and watershed restoration for homes, co-housing communities, businesses, and diverse yield perennial farms.
She has been featured in the following films: Symphony of the Soil by Lily Films and Deborah Koons Garcia, 2012: A Time for Change by Joao Amorim and Daniel Pinchbeck and Permaculture: The Growing Edge by Belili Films and Starhawk.
Penny is currently working at a Permaculture Instructor with Ecoversity and Earth based, online educational organization. www.ecoversity.org

Brandy Gallagher

Brandy Gallagher is a founder and developer of O.U.R. Ecovillage. Her life work has been focused around the development of the 'Decolonizing of Sustainable Community.' A designer and educator, she has worked with local and international community builders to create the 25 acres Sustainable Living Demonstration Site and Education Centre.

From 'Comprehensive Development' land use re-zoning to incorporating holistic new ownership structures, from governance to building codes, from wastewater to closed-loop systems approval – her commitment has been to 'Lawful Permaculture' within the Ecovillage and "re-village" movement.

Commitment to Decolonizing Permaculture and to 'Truth and Reconciliation'
Healing of the people MUST include healing of the land. 
What is a land acknowledgment and why do we start each circle doing one?  We begin our gatherings by recognizing the longstanding history of the land where we each reside. We name the Indigenous Peoples who belong to the land and to whom the land belongs, and draw attention to the ongoing reality of occupation and settler colonialism. 
As we begin any process towards healing the land, we must know the history of the land,  and who is part of the land we want to heal.  We do this to aim our efforts and intentions towards supporting Indigenous communities, and to inspire others to do the same.
Learn more about Indigenous Peoples of the land you occupy here.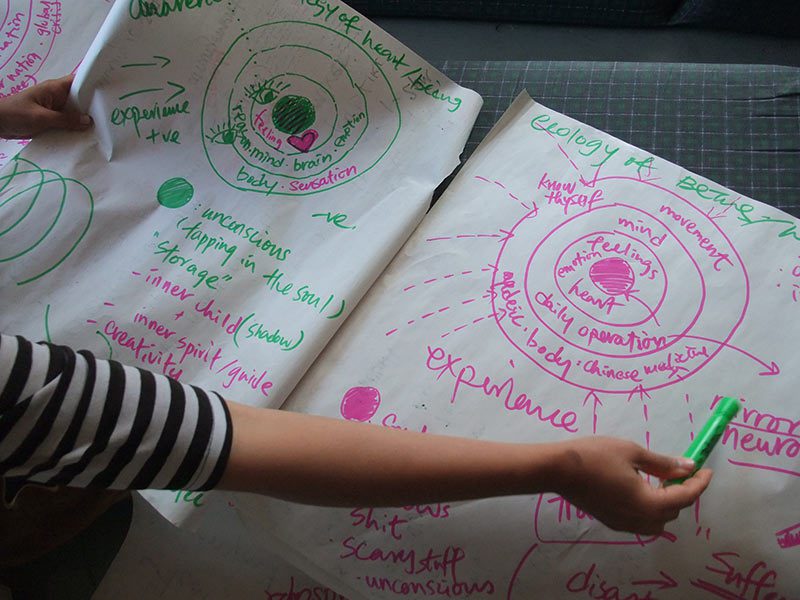 Investment Price
On-land $310 / Online $195*
*Livestream or watch the live recording
If you have any questions about the booking process, or to confirm your booking, please call us at 250.743.3067 or email. Check out our full Permaculture Design Course here:

Add-ons:
Camping $60
Dorm – no linens $60
Dorm with linens $90
Meal package $110
---
Cancellation Policy
Accommodations, Courses, Events and all other services
For cancellation with more than 30 days notice, guest will be fully refunded.
For cancellations with more than 21 days notice, guest will be 50% refunded.
For cancellations with less than 21 days notice, guest will be charged full amount.
---
Health and Safety
O.U.R. ECOVILLAGE adheres to the COVID-19 safety requirements set out by the British Columbia Provincial Health Authority as well as the Canadian Federal Health Authority. There are community/staff members at OUR ECOVILLAGE who are living with high levels of health concern. We ask that you are responsible and respectful with their health needs while onsite. The COVID-19 policies which are set out by O.U.R. ECOVILLAGE for the duration of your visit will be e-mailed to you at minimum four days prior to the start of the course. In the interim, we ask that you take responsibility for learning about the local health guidelines for our region here, purchase two rapid antigen COVID-19 tests to bring with you, plan to create conscious relationships with others while onsite, bring masks for your own use as needed, and create a response plan for any case in which you may fall ill.
If there are any additional communicable illness concerns, of any sort, which are specific to your health requirements then you must contact OUR ECOVILLAGE at info@ourecovillage.org to make alternative arrangements at least four days prior to your visit.
---