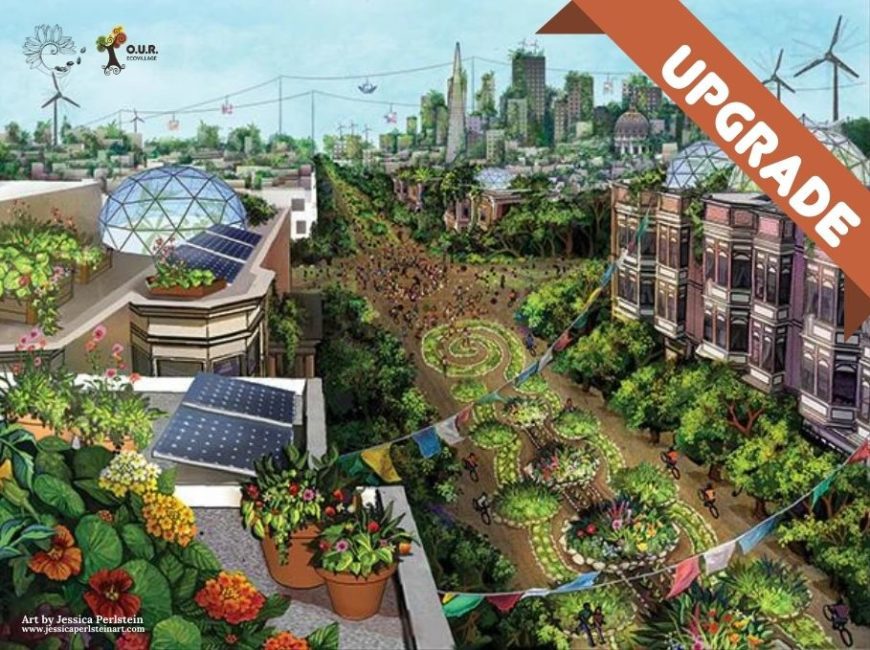 Course focus: Permaculture Education
Course
Permaculture Design Upgrade
DATE
Jun 30 to Jul 14, 2024
LOCATION
On-land at OUR EcoVillage
This course is for permaculture design certification graduates who are looking to refresh their knowledge and apply their skills in an immersive on-land and in-person environment. This unique upgrade course is 59% off of regular pricing for the full Permaculture Design Certification course with all the same lessons, instructors, and hands-on learning. This is an amazing offering!

Earth Activist Training's Permaculture Design Upgrade course is a most needed and ethical choice for learning in these certainly uncertain times of change. Refresh your knowledge on how to design human systems that mimic natural systems, explore climate change adaptation strategies (and the new IPCC Report for 2022), use a minimum of energy and resources to create real abundance and social justice. This is an 'upgrade' course for those who have been working within online PDC programs in particular and are hoping to immerse themselves in OUR "Lawful Permaculture" Demonstration/Research and Learning Centre.
This course is for you if:
– You completed your Permaculture Design Certificate (PDC) online and are keen to get hands-on experience and apply your knowledge to the real world
– You completed your PDC a while ago and you are looking to refresh your knowledge and skills in an immersive environment
– You hunger for face to face connection with a community of people who share your values and vision for a world of permaculture
– You are looking for examples of permaculture in action in one of the Canada's most renowned legal permaculture demonstration sites and an ecovillages that have been successfully operating for over 20 years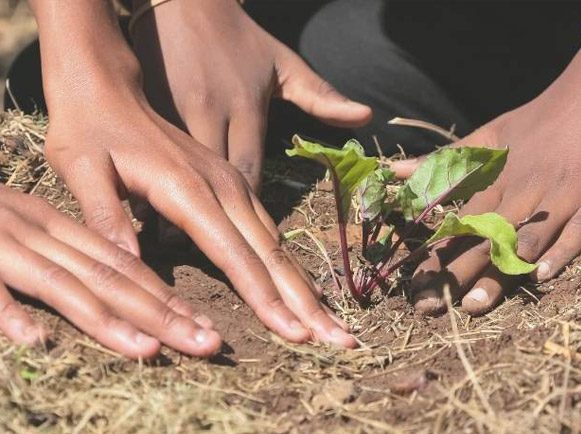 Related courses:
Introduction to Permaculture (2.5 days) on-land or virtual livestream
Permaculture Teaching Assistant Training (for certified permaculture graduates only)
O.U.R. Ecovillage has been teaching this course for decades and is privileged to team up with the Earth Activist teaching team and international learning community for the last 10 years. It is our shared commitment to bring together:
The knowledge and resources of regenerative ecological design to communities with the greatest needs and fewest resources
Visionary and practical solutions and personal sustainability to social change activists, and to teach practical skills, organizing, and activism to visionaries
The political, environmental, and spiritual movements that seek peace, justice, and resilience
O.U.R. Ecovillage is part of the wider weave of Permaculture Design teachings in the world and are accredited through the Permaculture Institute of North America – P.I.N.A. By completing a certification through P.I.N.A. you are joining a global movement which:
Elevates the status and impact of Permaculture by influencing public policy and private development to improve the quality of life for all
Brings permaculture solutions to bear on the challenges of social justice, land regeneration, and climate cooling
Promotes permaculture pathways to professional development
Grants diplomas recognizing excellence and achievement
Preserves the integrity and quality of the Permaculture Design Course
Facilitates networking among permaculturists
Evidence for change & the ethics of sustainability
Principles of Permaculture
Observation & landscape analysis
Ecological planning & design methods
Organic food production and food security
Climatic factors in design
Soils: natural soil improvement
Integrated animal systems
Water: harvesting, conservation, and management
Agroforestry & forest gardening
Appropriate technologies & renewable energy systems
Mapping & design exercises
Techniques and design strategies for both urban & rural applications
Ecovillages & sustainable human settlements
Starhawk

Starhawk is an author, activist, permaculture designer, and one of the foremost voices in earth-based spirituality. Her twelve books include The Spiral Dance, The Fifth Sacred Thing, and The Earth Path, and her first picture book for children, The Last Wild Witch.
Starhawk directs and teaches Earth Activist Training and has been recognized by the Permaculture Institute of North America as a leading figure in the permaculture field and has been awarded PINA's dual diplomas for excellence in education and permaculture site design.


Penny Livingston-Stark

Penny Livingston-Stark is internationally recognized as a prominent permaculture teacher, designer, and speaker. She holds a MS in Eco-Social Regeneration and a Diploma in Permaculture Design. Penny is a graduate of the Arven School of Herbal Medicine in Germany.
Penny is co-founder and director of Regenerative Design Institute http://www.regenerativedesign.org and has been teaching permaculture and community resiliency internationally as well as working professionally in the land management, regenerative design, and permaculture development field for 30 years. She has extensive experience in all phases of ecologically sound design and construction as well as the use of natural non-toxic building materials. Penny specializes in design and installation of perennial agroforestry systems, biological water purification systems, site planning and the design of resource-rich landscapes integrating, rainwater collection, edible and medicinal planting, spring development, pond and water systems, habitat development and watershed restoration for homes, co-housing communities, businesses, and diverse yield perennial farms.
She has been featured in the following films: Symphony of the Soil by Lily Films and Deborah Koons Garcia, 2012: A Time for Change by Joao Amorim and Daniel Pinchbeck and Permaculture: The Growing Edge by Belili Films and Starhawk.
Penny is currently working at a Permaculture Instructor with Ecoversity and Earth based, online educational organization. www.ecoversity.org
Charles Williams (online)

Charles, a certified permaculture designer, comes to EAT through a love of the wild, faith that healthy communities can solve complex problems, and a belief that working with one's hands is sacred work.
Over the past two decades he has stewarded many pieces of land throughout the United States. His approach simultaneously promotes both preservation of wild spaces and conservation of the domestic. His deep respect for and relationship with the divine in nature informs all he does, integrating spiritual practices with land management.
Brandy Gallagher

Brandy Gallagher is a founder and developer of O.U.R. Ecovillage. Her life work has been focused around the development of the 'Decolonizing of Sustainable Community.' A designer and educator, she has worked with local and international community builders to create the 25 acres Sustainable Living Demonstration Site and Education Centre.

From 'Comprehensive Development' land use re-zoning to incorporating holistic new ownership structures, from governance to building codes, from wastewater to closed-loop systems approval – her commitment has been to 'Lawful Permaculture' within the Ecovillage and "re-village" movement.


Elke Cole

Elke Cole is a designer, builder and educator specializing in Natural Building. With a background in architecture she has coordinated Natural Building programs at O.U.R. Ecovillage on Vancouver Island, Canada and runs her consultation and design business Houses That Love You Back.
Elke's work takes her around the globe with projects in Africa, India, and Costa Rica. Her designs are based in Permaculture and value relationships between owners, builders and the natural environment presented at the site.
Elke is one of Cobworks founders. Working with groups on design and leading workshops on building projects has earned Elke a solid reputation in the Natural Building field.
Elke is available for consultation and to facilitate natural building and placemaking projects.


Mark Lakeman
Mark is a national leader in the development of sustainable public places. In the last decade he has directed, facilitated, or inspired designs for more than three hundred new community-generated public places in Portland, Oregon alone.

Through his leadership in Communitecture, Inc., and it's various affiliates such as the The City Repair Project, The Village Building Convergence, and the Planet Repair Institute, he has also been instrumental in the development of dozens of participatory organizations and urban permaculture design projects across the United States and Canada. Mark works with governmental leaders, community organizations, and educational institutions in many diverse communities.


Leila Darwish

Leila Darwish is a community organizer, urban gardener and permaculturalist with a BSc in Environmental Conservation Sciences. Most of her grassroots organizing has centered on environmental justice issues in communities struggling with either the threat of or the enduring legacy of toxic contamination of their land and drinking water. Her focus on grassroots bioremediation stems from a deep commitment to justice and the passionate desire to empower people by providing them with simple, practical, transformative, and accessible tools for regenerative earth repair.
Commitment to Decolonizing Permaculture and Truth and Reconciliation
Healing of the people MUST include healing of the land. 
What is a land acknowledgment and why do we start each circle doing one?  We begin our gatherings by recognizing the longstanding history of the land where we each reside. We name the Indigenous Peoples who belong to the land and to whom the land belongs, and draw attention to the ongoing reality of occupation and settler colonialism. 
As we begin any process towards healing the land, we must know the history of the land,  and who is part of the land we want to heal.  We do this to aim our efforts and intentions towards supporting Indigenous communities, and to inspire others to do the same.
Learn more about Indigenous Peoples of the land you occupy here. 
Investment Price
$500
Add-ons:
Camping $390
Dorm with linens $440
Dorm with no linens $390
Three meals per day (with snacks) package $550
---
Cancellation Policy
Accommodations, Courses, Events and all other services
For cancellation with more than 30 days notice, guest will be fully refunded.
For cancellations with more than 21 days notice, guest will be 50% refunded.
For cancellations with less than 21 days notice, guest will be charged full amount.
View full cancellation policy, waiver of liability, and house rules
---
Health and Safety Policy
O.U.R. ECOVILLAGE adheres to the COVID-19 safety requirements set out by the British Columbia Provincial Health Authority as well as the Canadian Federal Health Authority. There are community/staff members at O.U.R. ECOVILLAGE who are living with high levels of health concern. We ask that you are responsible and respectful with their health needs while onsite. The COVID-19 policies which are set out by O.U.R. ECOVILLAGE for the duration of your visit will be e-mailed to you at minimum four days prior to the start of the course. In the interim, we ask that you take responsibility for learning about the local health guidelines for our region here, purchase two rapid antigen COVID-19 tests to bring with you, plan to create conscious relationships with others while onsite, bring masks for your own use as needed, and create a response plan for any case in which you may fall ill.
If there are any additional communicable illness concerns, of any sort, which are specific to your health requirements then you must contact O.U.R. ECOVILLAGE at info@ourecovillage.org to make alternative arrangements at minimum 4 days prior to your visit.
---