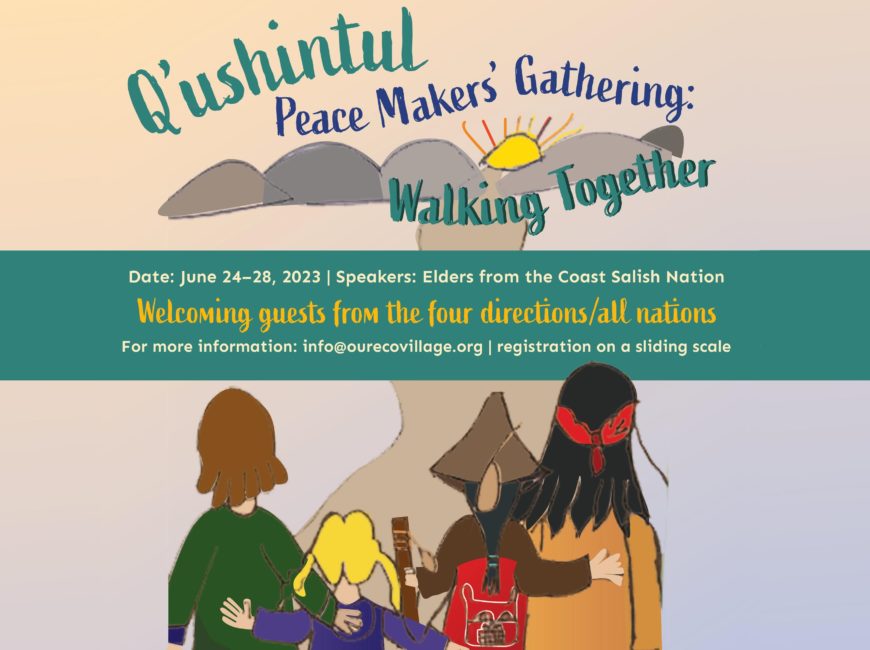 Course focus: Peacemaking and Restorative Justice Gathering (4 days Preparation for the Q'ushintul Ancestor Walk)
Event
Q'ushintul / Walking Together: PeaceMakers' Gathering and Ancestor Walk
DATE
Jun 25 to Jun 28, 2023
LOCATION
On-land at OUR EcoVillage for Central Circles + various locations in Cowichan (arrival dinner on 24th – Gathering 25-28th) – Ancestor Walk from Sooke to Swuq'us (Mt Provost)
Q'ushintul Gathering: dinner June 24th & Gathering June 25th-28th, 2023 (as per below)
Q'ushintul Ancestor Walk:  June 29th – July 2nd, 2023 (separate registration from this page)
          * this is the original Q'ushintul event which has been 3 yrs already building a powerful healing journey within our                 local South Island community.
Q'ushintul / Walking Together Gathering:
For many years those who are Peacemakers (and those of us who are becoming so….) have been called to the Quw'utsun/Cowichan to work together in a walk towards a middle road. Within the path of Restorative Justice, as some call "Transformational Justice' – we find ways to bring together healing related to; grievances, grief, harm, family, community, violence/brutality, and historic (cultural/intergenerational/etal) trauma. This is a Gathering of those who are making the choice towards non-punitive restorative practices and forms of justice.
With visitors coming from the 4 directions and all nations – the Gathering will be inclusive, diverse and equitable. There are different venues for different ways of connecting. We are looking towards:
a film series with evening videos at St. John's Academy (Shawnigan Lake).
a public art installation within Duncan/Quw'utsun (location to be determined) to commemorate the Gathering
Ceremony Fires and central Gathering Circle at O.U.R. ECOVILLAGE (Shawnigan Lake)
This is a collaborative event with diverse organizations, individuals, Government programs, University programs, and local businesses,etc.
Including:
"Peacemaking" is a language of Restorative Justice/Transformational Justice, which has its roots in Indigenous Law, Traditional Knowledge, and means somewhat different things all under the overarching term. There are Indigenous prophecies, great laws of history, social movements which have come from different walks/ways that are collective, sometimes cultural, sometimes spiritually focused, mostly community focused, may intersect with systems of law (and called different names in different contexts/countries).
The Principles of the Gathering Include:
The path of coming together in a commitment to ​finding our personal and collective journey in anti-oppressive justice and healing for all.
Prioritizing peacemaking in our lives/communities and the teachings shared by KnowledgeKeepers, skilled & compassionate facilitators, and those who model restorative & transformational justice in our lives.
Rooting the work in the community's own culture(s), language(s), place(s), faith(s), and belief system(s) so it reflects the people that engage in it
Guided by the wisdom of BIPOC peoples, families and communities assurance of all voices in the Circle.
Commitment to working towards replacing criminalization and incarceration with alternative approaches to address violence and repair harm rooted in community solutions
Supporting the creation of new thinking and language that is holistic, intersectional, interdependent, and liberatory
Promoting and sustaining collective leadership, collaboration and partnership
Living the values of the work internally and externally to build community and heal harm within and against communities
Intergenerational inclusivity – people of all generations: youth, adults, Elders are encouraged to apply (adapted from Life Comes from It Foundation)
​
Our Bio-Region and the larger lands of the Salish Sea have a history steeped in Peacemaking…..
What has brought the history of Peacemaking to the Valley
Some of the history of the Peacemaker include:
Taxation Considerations-not utilizing taxation funding war or violence.
Military Draft Resistance -campaigns for civil rights and objection to war
Community Mutual Aid – common economy justice
Includes the history of the laws and design of the Iroquois Confederacy, the establishment of the Great Peace and Great Law that governed the Confederacy, including the impact for the United States by the oldest living democracy (at least for that area!).
From around the world; diverse and inclusive models of Peacemaking from every walk and talk of Peoples…..
Exploring the intersection between Community Justice/ Peacemaking (Restorative Justice) and the Criminal Justice system in Canada.
Meet the Circle Keepers/Knowledge Keepers/Focalizers
QUIYAHWULTU-HW / ROBERT GEORGE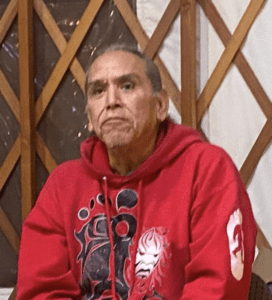 Qwiyahwultu-hw / Robert George: is known for over a half-century as a member of one of the Quw'utsun Nation families who have held the traditional territory of the Quw'utsun lands / Cowichan Valley – since time immemorial.  He has been a holder of much of the lineage of family responsibility for Ceremony, Hospitality, and Teachings in the wider community of Coast Salish Peoples which is host to the lands of where OUR ECOVILLAGE resides. As an Elder facilitator and holder of sacred space and group process which invites us to all move beyond settler/indigenous relations to an "All My Relations"
CHIEF JUSTICE ROBERT YAZZIE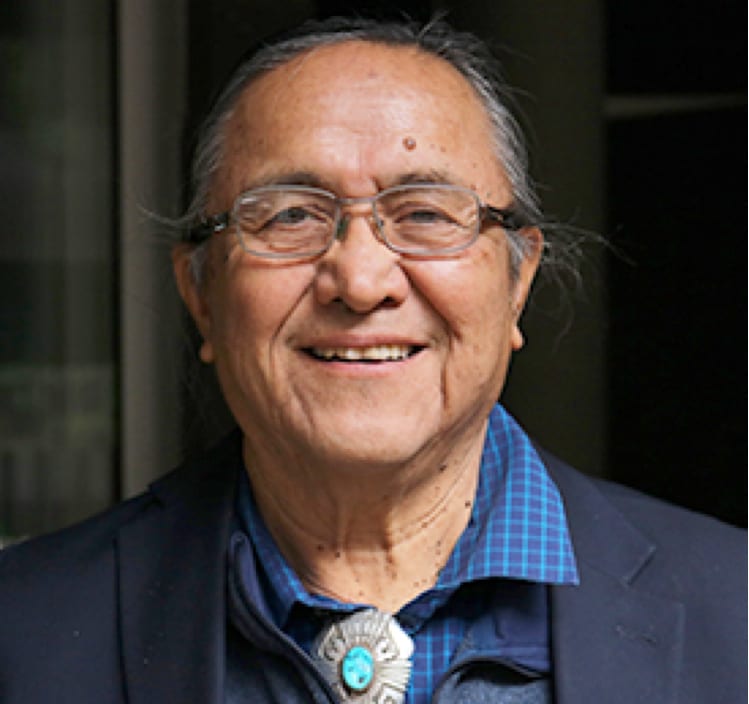 Robert Yazzie is a citizen and Chief Justice Emeritus of the Navajo Nation. He served as Chief Justice, practiced law, and was a district judge. He was formerly the Director of the Diné Policy Institute of Diné College, developing policy using authentic Navajo thinking. He is a visiting professor at the University of New Mexico School of Law, an adjunct professor of the Department of Criminal Justice of Northern Arizona University, and a visiting member of the faculty of the National Judicial College. He recently taught Navajo law at the Crownpoint Institute of Technology.
Robert earned a Bachelor of Arts degree from Oberlin College of Ohio and a Juris Doctor degree from the University of New Mexico School of Law. He is a member of the Navajo Nation Bar Association. He is the author of articles and book chapters on many subjects, including Navajo peacemaking, traditional Indian law, and international human rights law. He continues a career devoted to education in formal participation in faculties, lectures, and traditional indigenous law discussions at various venues throughout the world. He has a global audience, and he has frequently visited foreign lands to share his wisdom about traditional indigenous justice and governance.
JUSTICE CHERYL FAIRBANKS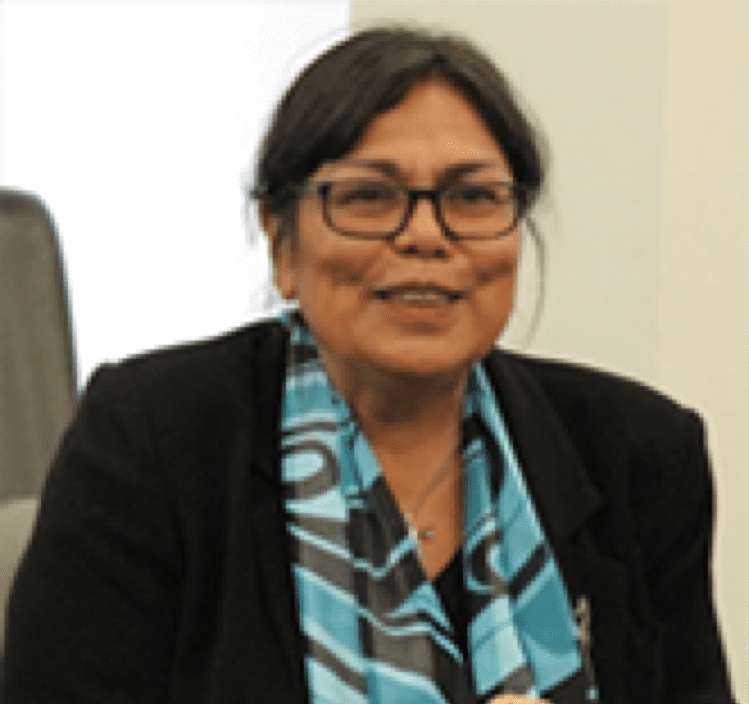 Cheryl Demmert Fairbanks (Tlingit-Tsimshian) is a Senior Policy Advisor for the Native American Budget and Policy Institute, which conducts research, budget and policy analysis, social justice advocacy, and litigation to empower Native American communities to create self-determined and systematic change that will improve their health, education, and economic well-being. Ms. Fairbanks has had a long career in Indian law as an attorney and tribal court of appeals justice. 
Formerly a Partner at Cuddy McCarthy LLP, she had a general practice in Indian law, including tribal-state relations, personnel, tribal courts, peacemaking and family conferencing, mediation, family, school, education, and indigenous law. She recently was in Oregon serving as the Walter R. Echo-Hawk Distinguished Visiting Professor of Law at Lewis and Clark and was a visiting Professor of Law at the University of New Mexico's Southwest Indian Law Clinic. Ms. Fairbanks was also a partner with the law firm of Roth, VanAmberg, Rogers, Ortiz, Fairbanks & Yepa, LLP, where she specialized in Indian law. She worked as a senior policy analyst with the New Mexico Office of Indian Affairs in the area of state-tribal relations. There, she was instrumental in establishing the Indian Child Welfare Desk, New Mexico Office of Indian Tourism, the University of New Mexico Indian Law Clinic, and the passage of the New Mexico Indian Arts and Crafts Act.
Prior to her law career, she served as a teacher for the Albuquerque Public Schools, Zia Day School, and Administrator for Acomita Day School and the Albuquerque/Santa Fe Indian Schools. Ms. Fairbank was born in Ketchikan, Alaska. 
SETH LENNON NYGUYEN-WEINER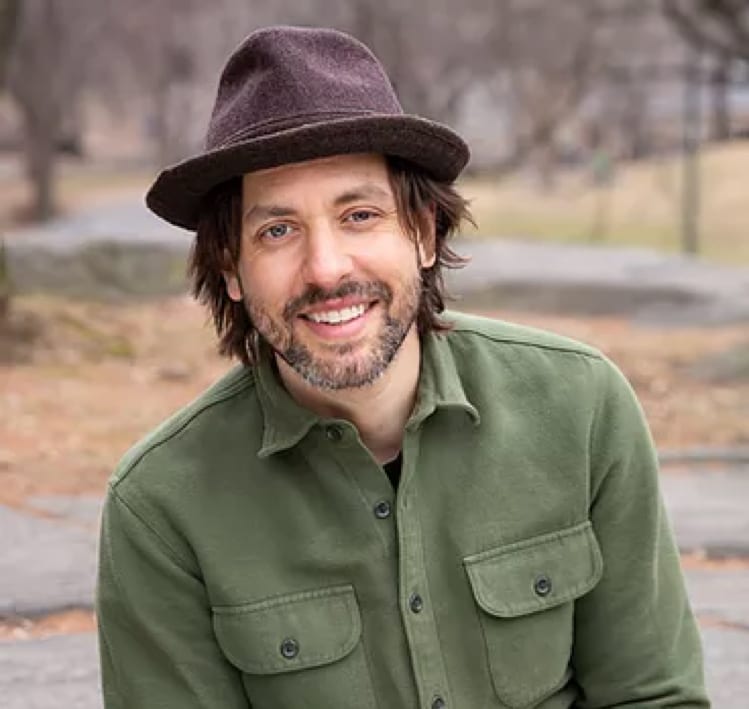 Seth Lennon Nguyen-Weiner is a lawyer and enthusiastic student of restorative justice and peacemaking. Originally from Los Angeles, California, Seth has worked in and with schools, universities, philanthropic foundations, and community-based organizations worldwide.  Among other positions, Seth has previously served as Co-Director of the Center for Restorative Justice at Loyola Marymount University in Los Angeles, Program Officer for the Porticus Foundation in New York City and Executive Director at Wabanaki cultural and healing center Nibezun, in Passadumkeag, Maine. He currently serves as the Interim Program Officer for the Life Comes From It fund, resourcing initiatives focused on restorative justice, transformative justice and indigenous peacemaking.  He holds a BA degree in Community Studies from the University of California, Santa Cruz, a JD from Loyola Law School, and a Consciousness Studies certificate from Rudolf Steiner College.  He and his wife Ngoc are the proud parents of two boys, Shem and Sol and a beautiful little girl 
Decolonizing Restorative Justice / Peacemaking
Commitment to Decolonizing Restorative Justice and Truth & Reconciliation
Healing of the people MUST include healing of the land. 
What is a land acknowledgment and why do we start each circle doing one?  We begin our gatherings by recognizing the longstanding history of the land where we each reside. We name the Indigenous Peoples who belong to the land and to whom the land belongs, and draw attention to the ongoing reality of occupation and settler colonialism. 
As we begin any process towards healing the land, we must know the history of the land,  and who is part of the land we want to heal.  We do this to aim our efforts and intentions towards supporting Indigenous communities, and to inspire others to do the same.
Learn more about Indigenous Peoples of the land you occupy here.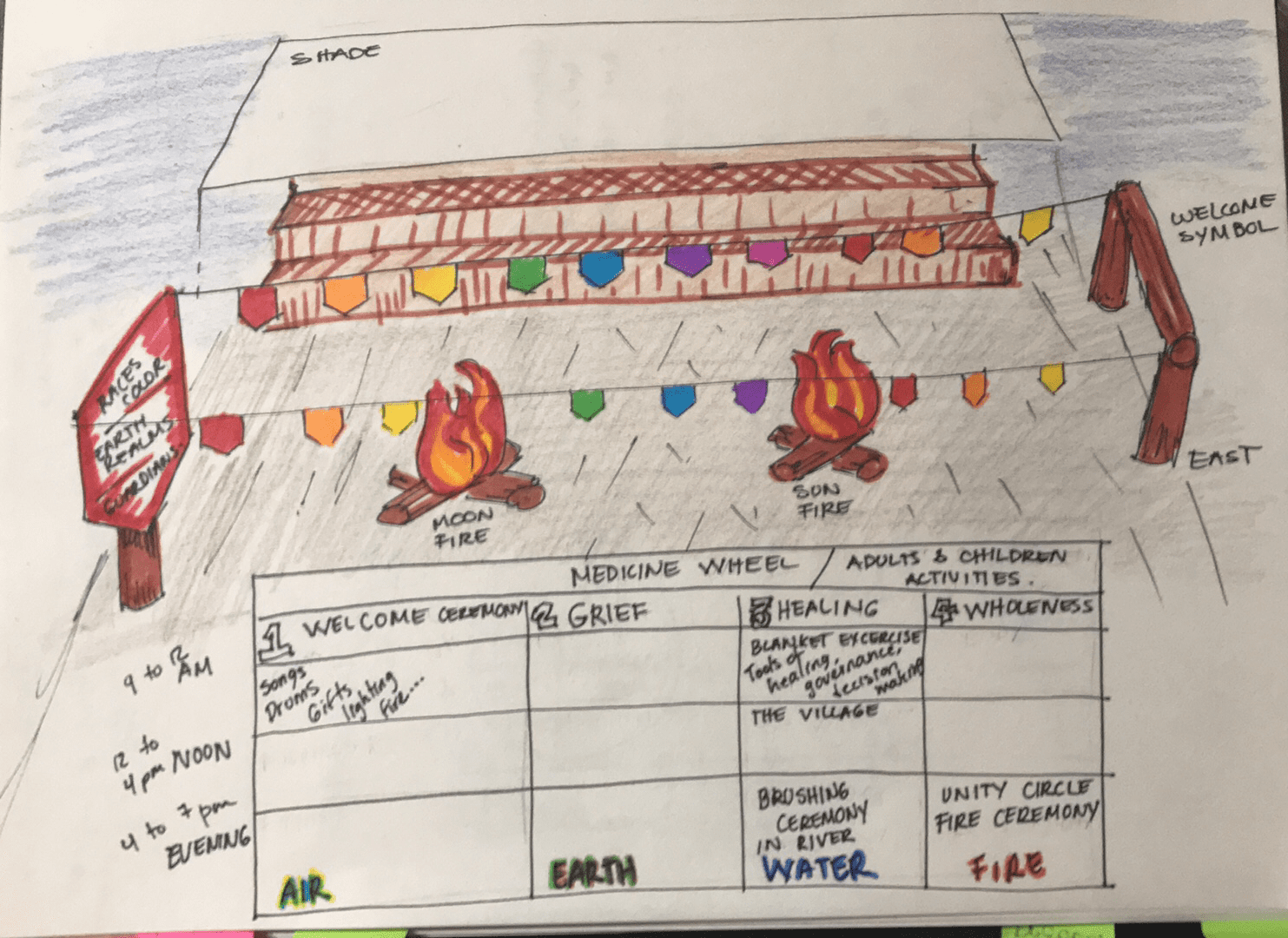 Investment Price
Pricing
The Q'ushintul / Walking Together Peacemaker Gathering is offered in the spirit of hospitality, life as contribution, cooperative culture….and the beautiful teachings of the Quw'utsun Peoples – in the best way we understand them. All involved in organizing/attending/CircleKeeping/etc are generously sharing their time and energy in reciprocity and abundance to support the dream of this Gathering. It is not easy to find a way to describe value that goes so far beyond what any money could ever purchase; connection, family, honouring, care, working & walking together, community support, reciprocity, integrity….and a deep sense of the sacred.
All funds contributed to this event are being paid to the Canadian Earth Institute for distribution by the "Gifting Coordinator", to distribute by Protocol to the Elders/CircleKeepers, handshakes to Witnesses/Cooks/supporters, costs incurred for rentals/transport/special foods/gifts & event equipment (any gifts are often handmade, medicines, and/or brought from the heart).
*Resources Collected for the Q'ushintul/Walking Together Pecemaker Gathering will also be shared in the Q'ushintul Ancestor Walk
Please hold your choice to contribute with great intention and share only what you can afford financially, offering the gifts, efforts, and resources to honour and support the Peacemaker work.
We are offering multiple pricing tiers to ensure diversity and inclusion. You can help make this happen! If you can register at a higher tier, this allows for cost coverage for other expenses. This Gathering will be fully accessible, and as such, funds will never be a barrier.
If financial/cash resources are a challenge to your participation, please:
1) Simply Click on the supported cost option in the registration button link
2) Choose the price that you are able to pay
3) Propose in the registration form how you might contribute with other GREAT DEEDS of ceremony blankets, cultural foods, organizing assistance, gifts, and whatever else your heart holds as of value! Gifting Coordinator: will follow up with you and may ask for clarification and further details.
Please choose your contribution from the Gratitude Culture Scale listed below:
Reciprocal Contribution – $400
For those with sufficient financial resources who can pay at cost for the Gathering.
Rebalancing Contribution – $800
For those with more than enough financial resources (personal or institutionally supported) and a desire to support access for others to help rebalance systemic inequity.
Supported Participation (what feels great as any combination for $ and Gifts)
Pay It Forward with Great Deeds – for everyone! ** Unless you wish to qualify as above!
Also needing to book:
Camping = included
Dorm with linens $40
Dorm with no lines = included
Three meal per day (with snacks) package = included
Please let us know if you wish to book private rooms (billeting and purchased rooms locally available)
---
---
Health and Safety Policy
O.U.R. ECOVILLAGE adheres to the COVID-19 safety requirements set out by the British Columbia Provincial Health Authority as well as the Canadian Federal Health Authority. There are community/staff members at O.U.R. ECOVILLAGE who are living with high levels of health concern. We ask that you are responsible and respectful with their health needs while onsite. The COVID-19 policies which are set out by O.U.R. ECOVILLAGE for the duration of your visit will be e-mailed to you at minimum four days prior to the start of the course. In the interim, we ask that you take responsibility for learning about the local health guidelines for our region here, purchase two rapid antigen COVID-19 tests to bring with you, plan to create conscious relationships with others while onsite, bring masks for your own use as needed, and create a response plan for any case in which you may fall ill.
If there are any additional communicable illness concerns, of any sort, which are specific to your health requirements then you must contact O.U.R. ECOVILLAGE at info@ourecovillage.org to make alternative arrangements at minimum 4 days prior to your visit.
---