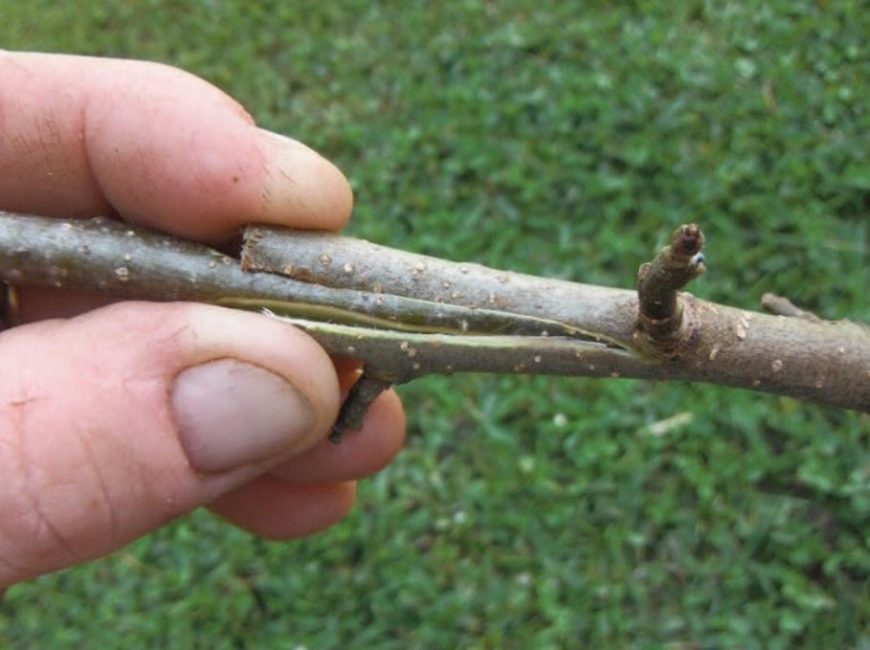 Course focus: Plant Propagation
Event
Spring Grafting Workshop with Gord Baird
DATE
Apr 30 to Apr 30, 2022
LOCATION
Onland at OUR EcoVillage
Join us April 30 from 10:00 AM – 12:30 PM for a spring grafting workshop with Gord Baird of Eco-Sense. Gord will be teaching fruit tree grafting to all those interested in an info packed 2.5 hour workshop. By the end of the workshop you will have two trees to take home with you!  
---
This workshop is for you if you're ready to learn:
The different types of fruit tree rootstocks and which ones are best suited to your soil and your yard
Differences between grafting apple, pear, stone fruit (peach/plum/apricot/almond)
Types of grafting supplies and how they are interchangeable
Grafting 5 techniques

Whip and Tongue
Chip Bud
T-Bud (used for summer grafting)
Cleft
Modified bark inlay
What You Will Need to Bring:
A grafting knife (found at Buckerfields, Dinter's, Integrity Sales)
If no grafting knife, then a very small pocket knife that we can alter the blade to (place a bevel on one side)
Notepad and writing implement
clothing suited to the weather
OPTIONAL: your own suture kit and 1 litre of your blood type (only joking!)
Meet Your Instructor
Goard Baird
Gord Baird is Co-Owner of Eco-Sense Living, the sustainable home and nursery in the Highlands, and a member of the BC Fruit Tester's Association (past president).  The Eco-Sense permaculture nursery and farm is home to 650 fruit and nut trees,   supporting both broadening the diversity of climate appropriate edible crops and  education and skills development throughout the region. Gord in collaboration with OUR EcoVillage will be sharing the decades of hands on skills with the participants in a fun and informative approach.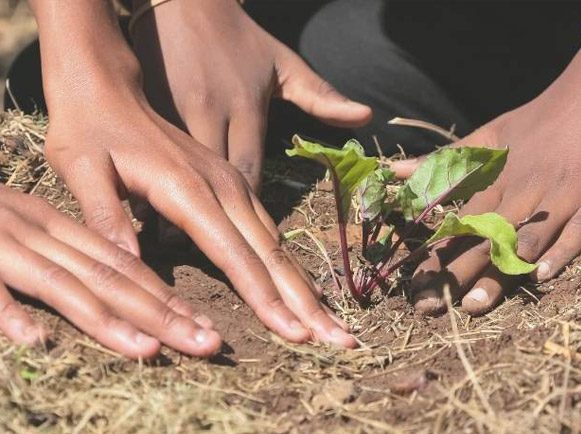 Located on an extraordinary 25 acres near Shawnigan Lake, British Columbia, OUR Ecovillage began operations in 1999 with a vision to create a model demonstration sustainable village community rooted in social, ecological, and economic well-being. OUR Ecovillage is the host site for OUR Community Association, a registered nonprofit society dedicated to promoting sustainable community living. People from all walks of life and all ages can benefit from educational programs facilitated within OUR developing site.
Since 1999 OUR ECOVILLAGE has been working towards "Lawful Permaculture"; with many innovative design and building projects that we have created (that are ALSO created with zoning/permits/approvals/etc and regulatory officials).

Through partnering with all 3 levels of government, business/corporate sponsors, academia, and the grassroots of the wider community projects/organizations, OUR ECOVILLAGE has managed to bring together a range of professionals, permaculture teachers, regulatory folks, and technical stakeholders ready to train others in the next stages of how permaculture projects can become fully legal.
O.U.R. ECOVILLAGE adheres to the COVID-19 safety requirements set out by the British Columbia Provincial Health Authority as well as the Canadian Federal Health Authority. There are community/staff members at OUR ECOVILLAGE who are living with high levels of health concern. We ask that you are responsible and respectful with their health needs while onsite. The COVID-19 policies which are set out by O.U.R. ECOVILLAGE for the duration of your visit will be e-mailed to you at minimum four days prior to the start of the course. In the interim, we ask that you take responsibility for learning about the local health guidelines for our region here, purchase two rapid antigen COVID-19 tests to bring with you, plan to create conscious relationships with others while onsite, bring masks for your own use as needed, and create a response plan for any case in which you may fall ill.
If there are any additional communicable illness concerns, of any sort, which are specific to your health requirements then you must contact OUR ECOVILLAGE at info@ourecovillage.org to make alternative arrangements at least four days prior to your visit.
Accommodations, Courses, Events and all other services
For cancellation with more than 30 days notice, guest will be fully refunded.
For cancellations with more than 21 days notice, guest will be 50% refunded.
For cancellations with less than 21 days notice, guest will be charged full amount.
Commitment to Decolonizing Permaculture and Truth and Reconciliation
Healing of the people MUST include healing of the land. 
What is a land acknowledgment and why do we start each circle doing one?  We begin our gatherings by recognizing the longstanding history of the land where we each reside. We name the Indigenous Peoples who belong to the land and to whom the land belongs, and draw attention to the ongoing reality of occupation and settler colonialism. 
As we begin any process towards healing the land, we must know the history of the land,  and who is part of the land we want to heal.  We do this to aim our efforts and intentions towards supporting Indigenous communities, and to inspire others to do the same.
Learn more about Indigenous Peoples of the land you occupy here.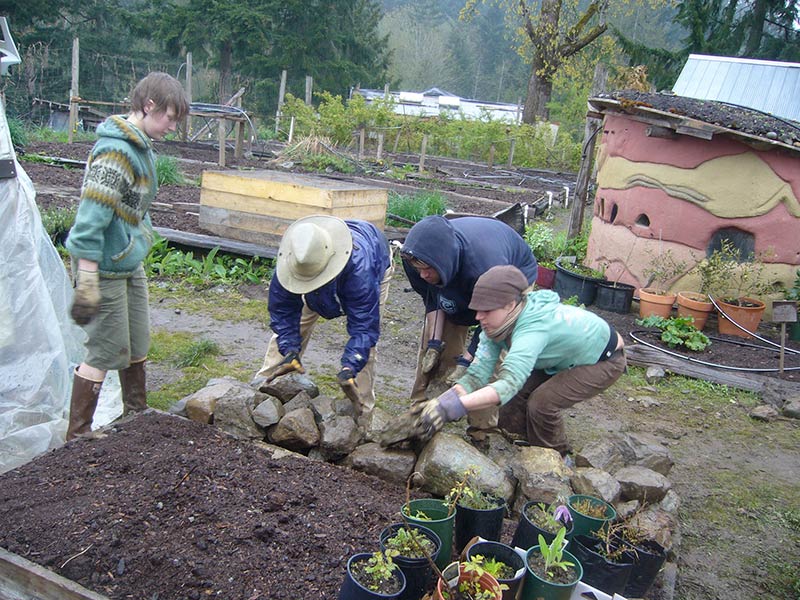 Investment Price
$70
Add-ons:
Lunch at OUR ECOVILLAGE – $14
---