2014 Introduction to Earthship and Earth Plaster
Map Unavailable
Date/Time
Date(s) - 29/06/2014
All Day
Categories
**Please note that the Earthship event on June 14 is no longer being offered, however we look forward to seeing you at other events this summer!**
Whether it's a small pizza oven in the backyard or an entire home, natural building techniques are enjoying a resurgence in popularity as they prove to be durable, low-cost, low-impact, and toxin-free. At OUR Ecovillage in Shawnigan Lake, natural building techniques ranging from timber framing to earthship, cob, rammed earth, natural plaster, and more are taught in 2–6 week internships that allow students to build much of a structure.
However, for those with a casual interest or without the time required to co-create an entire building, OUR Ecovillage is offering an exciting slate of short courses this summer: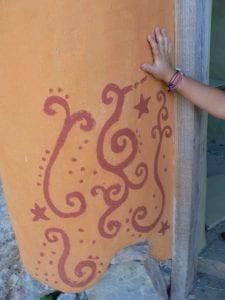 Introduction to Earthship and Earth Plaster (June 29, $120 includes lunch)
Guest experts describe and facilitate the unique properties of earthship building, which makes use of recycled tires to create beautiful structures and a full living built environment – which closes the loop on its systems! In addition, make and apply an earth (plaster or paint), also lime (plaster or paint), and a few other technical processes that are the tricks of our trade.
If you have any questions about the booking process or wish to confirm your booking, please call us at 250.743.3067.