REGISTRATION FULL!
September 17 to 19, 2021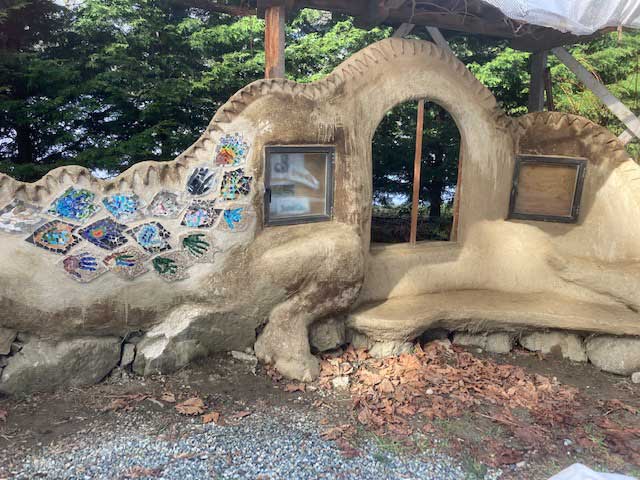 The 2021 dates ONLY include hands-on artists and designers gathering and working on a Legacy Project for the Natural Building here at OUR ECOVILLAGE. Given the new COVID restrictions, as of August 27th, facilitators/speakers would not be wishing to be indoors with masks on at OUR school.  
With this we are instead intending to have an outdoor H'ART BEAT gathering of sculptors, mosaicists, painters, woodworkers….or what every your craft may be! As we circle to build the head of the Dragon and the Legacy Project from last years Colloquium – "Honouring Our Elders" in the natural building movement….we will simply have a skillsharing for fun and shared inspiration.
You do not need to be a 'natural builder' to come out to this PLAYSHOP. – if you wish to be within the art and culture of eco-arts….then this is a weekend (or even book for a day) for you!!