Natural Building Update with Elke Cole
After 3 months of holding the focus on the Eco Nest, we have shifted to the Turtle house. It's a change as the two buildings are very different in Character and also in tasks. Two large piles of fresh "bob-cob" sitting in front of the house and a handful of builders working to the sound of music, bringing up its massive walls. On your next visit to the village check out the Turtle house: it has all the magic touches of a cob house: bottles, arches and curves and some Pat Hennebery signature work.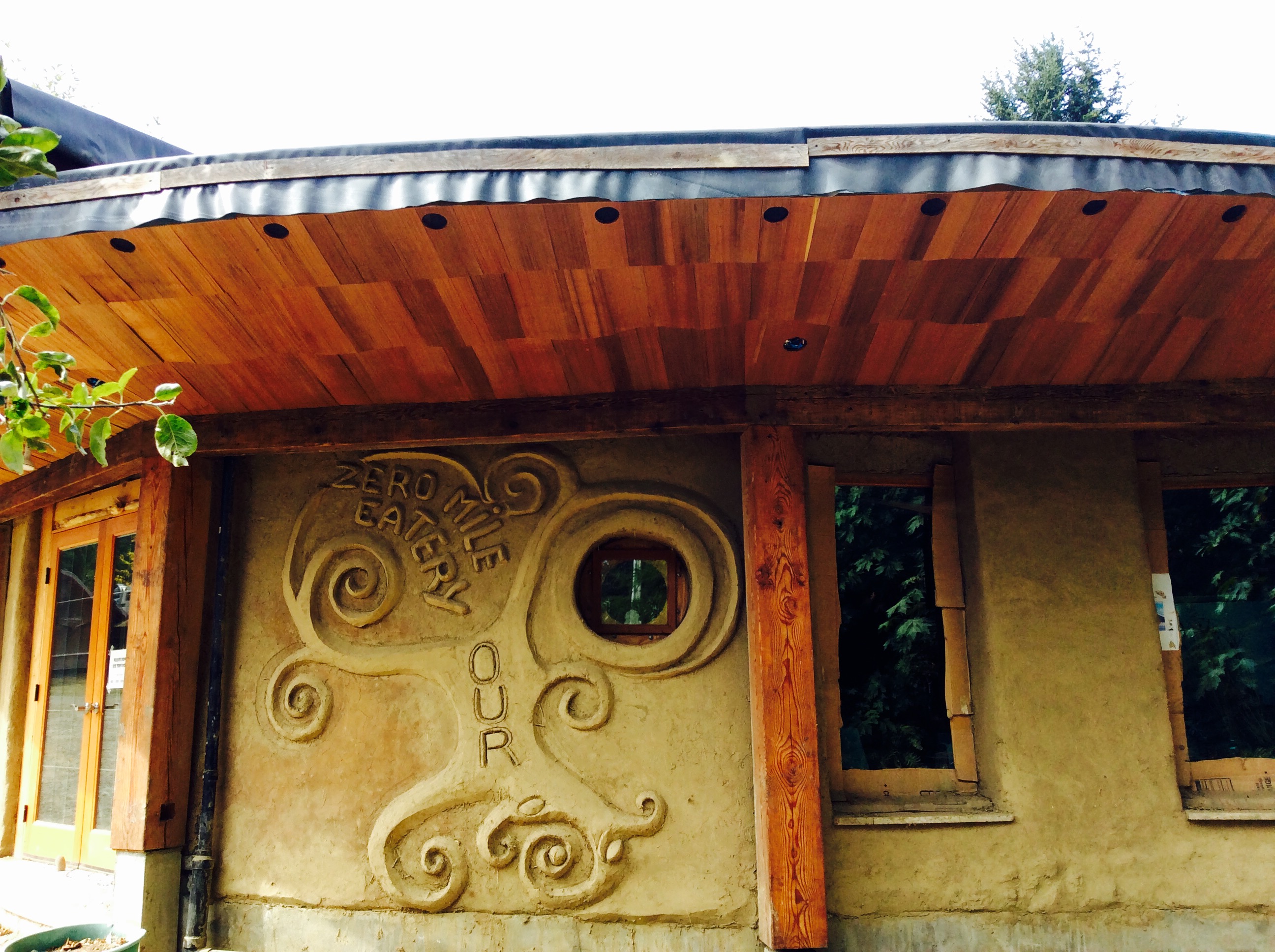 Under the leadership of Ben Garratt and myself, the participants of the Natural Building Extravaganza built an additional bedroom and Entrance area with Deck onto the Eco Nest. This offered a start to finish glimpse into Larsen truss and Light straw clay infill systems.  The whole house received browncoat earth plaster followed by interior finish plaster in light pastel colours. Among the many other tasks was electrical work, interior wall framing and boarding and the pour of the earthen floor over hydronic heat lines. As all builders know, the finishing of a building is the larger and slower part of the work. So the next program took on more finishing plaster, a big water storage tank supported by a rammed tire wall.  An energetic crew of earthship experienced volunteers sure made that month fun on the building site.
 Our ever changing team has a strong core of homesteaders who are now prepared to continue finishing work on the Eatery. Stay tune and watch the progress we've already made: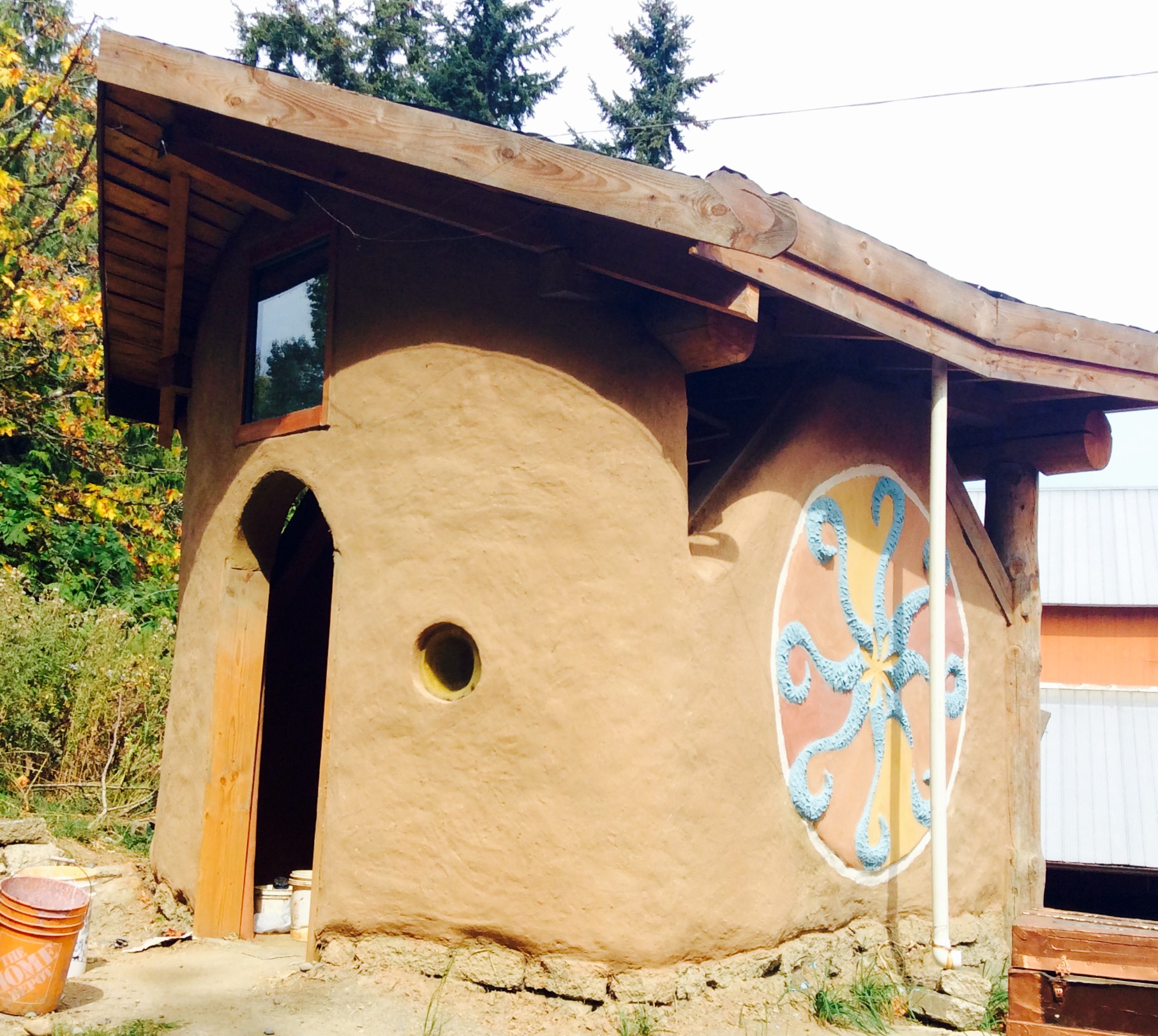 And there's some of OUR on-going projects with a beautiful natural plaster:
Looking ahead and thinking about learning natural building? Please watch our website for upcoming courses. There's sure to be a good line-up again next season.
However, you won't find me here next year- I'm off to Cameroon to work with OUR partner Ndanifor Permaculture ecovillage. Till then! 
Elke Cole
cob earthship light magic natural OUR our website plaster water