...where you will meet "cob fathers" and "cob mothers" and gather with other folks who love natural building!
Friday, June 14 - Sunday, June 16
Join us in celebrating OUR 20th year at OUR ECOVILLAGE!
We are inviting the natural building community and friends to a fully immersive weekend of learning, gathering, honouring, sharing and celebrating!
The Natural Building Colloquium is a gathering for natural building enthusiasts: builders, teachers, professionals, and those who are passionate about natural building. It is a place to exchange the latest developments in practical applications and technology and share ideas with other people in the field. We will look at where the natural building movement stands in regards to professional support, permits, and finding qualified builders.
OUR "Lawful Permaculture" Demonstration Site & Education Centre is an immersion of a wide range of natural buildings that are cob, straw bale, rammed earth, earthship/tire, living roofs, or rubble trench foundations and are all permitted and engineered. Whether you are a green builder, regulatory official, designer, or home owner/builder, this (un)conference will open the doors for whole new ways of understanding ecological design and building.
This is NOT a workshop. We will gather for panels, presentations and network with one another with social time. We also plan on sharing our own stories as well as honouring the elders in the natural building movement.
Come early for plastering workshops with Athena Steen and Elke Cole or stay longer for experienced plasterers with Benito Steen.
Schedule Overview
Friday June 14
Opening Ceremony and Evening Feature Presenter
Saturday June 15
Day and Evening Program
Sunday June 16
Day Program and Closing Ceremony
Memories from Past Gatherings
at OUR Ecovillage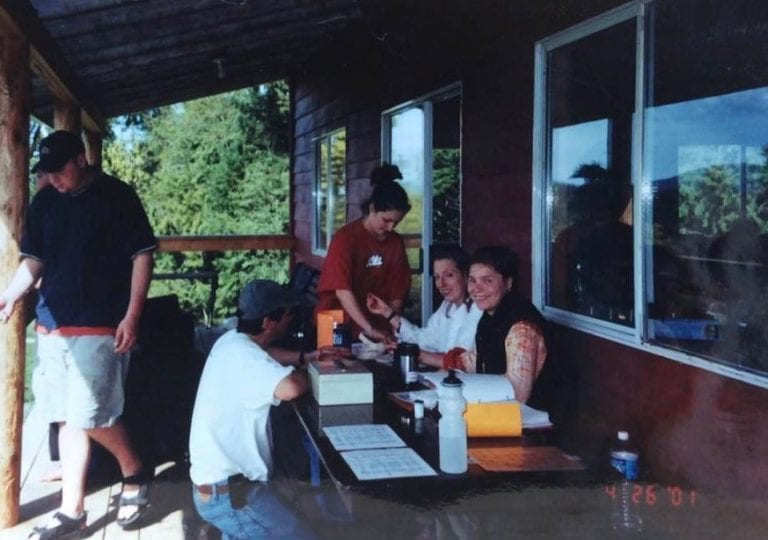 We are calling in all past students and teachers of natural building courses and programs to join us! Share your story, reunite with long lost friends and colleagues by joining us here in person or watch the experience online with our livestream. 
This is an exceptional opportunity to spend time with expert natural builders. Presenters will include Athena and Benito Steen – caneloproject.com, Pat Hennebery – cobworks.com, Elke Cole – elkecole.com, and more.
Learn from experienced natural builders
Network with leaders in the field and peers
Find new resources
Tour OUR Ecovillage's natural buildings
Discover new ideas from panel discussions
Get advice for your natural building career
Help us honour the "cob mothers and fathers" as elders of the natural building movement
Cost
*Prices includes camping as well as catered meals.
Early bird (before May 13th):
Single $250 plus taxes
Bring 2 People $475 plus taxes
Regular:
Single $275 plus taxes
Bring 2 people $500 plus taxes
Presenters, Authors and Teachers:
If you are interested in offering a 30 min presentation please email us with your proposed topic and a little background about yourself. We will offer special rates to our presenters.
Topics should relate to Natural building: Permitting, Engineering, Technique, Development, History, Future of Natural Building, Connected Systems, Issues, Problems and Solutions and other related topics.
Authors: Are invited to set up their book sales station and bring their publications.
Teachers: Share your upcoming workshops at an Information table/station. Bring flyers/posters.
Please email us with your proposed topic and a little background about yourself.
Mark (Mocean) Michaelson Lakeman,  Board Director
Mark is a national leader in the development of sustainable public places. In the last decade he has directed, facilitated, or inspired designs for more than three hundred new community-generated public places in Portland, Oregon alone.
Through his leadership in Communitecture, Inc., and it's various affiliates such as the The City Repair Project (501(c)3), The Village Building Convergence, and the Planet Repair Institute, he has also been instrumental in the development of dozens of participatory organizations and urban permaculture design projects across the United States and Canada. Mark works with governmental leaders, community organizations, and educational institutions in many diverse communities.
Sarah Frances, Board Secretary  
Frances has loved building things since she was a kid helping her dad around the house. She loves space and material, loves picking things up and feeling the heft and texture of them in her hands. She began a building company, BabaYagaBuilds; in 2012 and has been creating structure with friends ever since. Frances also has an unyielding passion for stories and for the wonder that comes when humans create together. The past few years she has been the City Repair VBC Natural Building Coordinator. The superhero power this task evokes in her life is the one of Creative Purpose, the thrill and gratitude for life that comes when one is doing something 100% worthwhile and fulfilling.
Michele Deluca and Natasha Danenhower, Sustainable Builders
Michele has recently returned back to her home of Nelson,  BC, to lay down some roots afters years of bouncing around learning and traveling.  She has partcipated in two six-month natural building programs, and is now hooked for life! Her current dream is to create and contribute to projects that incorporate natural building,  education,  affordable housing and women in trades. 
Natasha grew up beside a river on a small organic orchard in the Similkameen Valley of interior BC. Since then she's been following a winding path of interests which include farming, permaculture, craft beer, sustainable building, facilitation, carpentry and woodworking. She dreams of federal policy which demands carbon sequestering buildings as a solution to climate change and also of staying in one place long enough to grow a vegetable garden that rivals her mothers in success.
Michele and Natasha are two new sustainable builders who will share about their experiences in the Sustainable New Construction program with Chris Magwood,  Community Rebuilds in Utah, and the Red Seal Carpentry program.  They will also discuss the desire for a network of community,  idea exchanges and job opportunities in natural building across our province. 
Includes All Meals and Camping
Friday June 14 at 6:00pm to Sunday June 16 at 4:00pm
Cost:
Early bird – before May 1st $250
Bring 2 people for $475 plus taxes
Regular $275 plus taxes
Bring two people for $500 plus taxes
Includes All Meals 
Friday June 14 6:00pm – Sunday June 16 4:00pm
Regular $245 plus taxes
Single Day - Friday June 14th Off-site
Includes Dinner
Friday June 14 6:00pm-10:30pm
Includes Dinner, Opening Ceremony & presenter & Fire Circle
Regular $43 plus taxes
Single Day - Saturday June 15th - Off-site
Includes Dinner
June 15th 9:00am-10:30pm
Includes Lunch and Dinner, Presentations, Demonstrations, Site Tour, Networking
Regular $145 plus taxes
Single Night - Saturday June 15th - Off-site
Includes Dinner
June 15th 6:00pm-10:30pm
Includes Dinner, Opening Ceremony & presenter & Fire Circle
Single Day - Sunday June 16th - Off-site
Includes Lunch and Dinner
June 16th 9:00am-4:00pm
Includes Lunch, Panel Discussion, Honouring Elders, Closing Circle
Regular $98 plus taxes
OUR Ecovillage
OUR Ecovillage is a demonstration site for permaculture and sustainable living. OUR buildings show a variety of natural building methods and designs. We have worked with regulatory processes and professionals to receive permits for all of our buildings and to blaze the path of legal natural building for others. One example is OUR re-zoning project, which has allowed other groups to follow our demonstration project with similar ambitions.
We offer accommodation in some of OUR natural buildings: the Healing Sanctuary, shared dormitory and other beautiful cob spaces.
During the colloquium we will offer glimpses into many of the natural buildings on site during a guided tour led by natural building expert Elke Cole. Elke had been involved in the design, build, and execution of OUR natural building projects from the start.
For More Natural Building: