OUR 2021 Healthy Lifestyle CSA Boxes
Orders are now open for OUR
2021 Healthy Lifestyle Boxes
Weekly fresh farm produce and more!
Read below for all the details!
OUR Healthy Lifestyle CSA Boxes
Learn about "Food, Farming, and Medicine Making" during the 2021 edition of OUR Ecovillage's CSA. Expect the same abundance of fresh, in-season produce, eggs, meat and meat-alternatives, baking, and other goodies we've offered in past CSA seasons along with an expanded commitment to education and, of course, community. 
Register now for a 10-week share beginning August 19.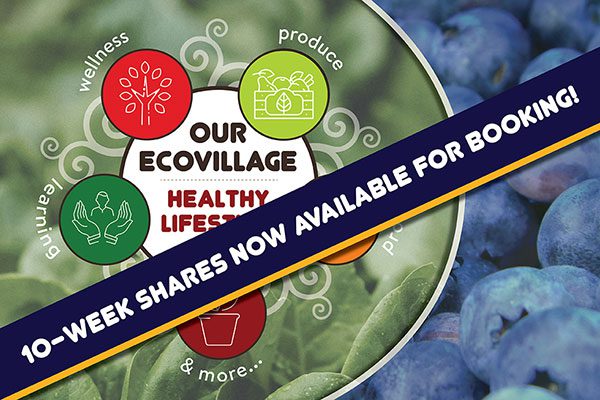 What might I find in my CSA Box each week?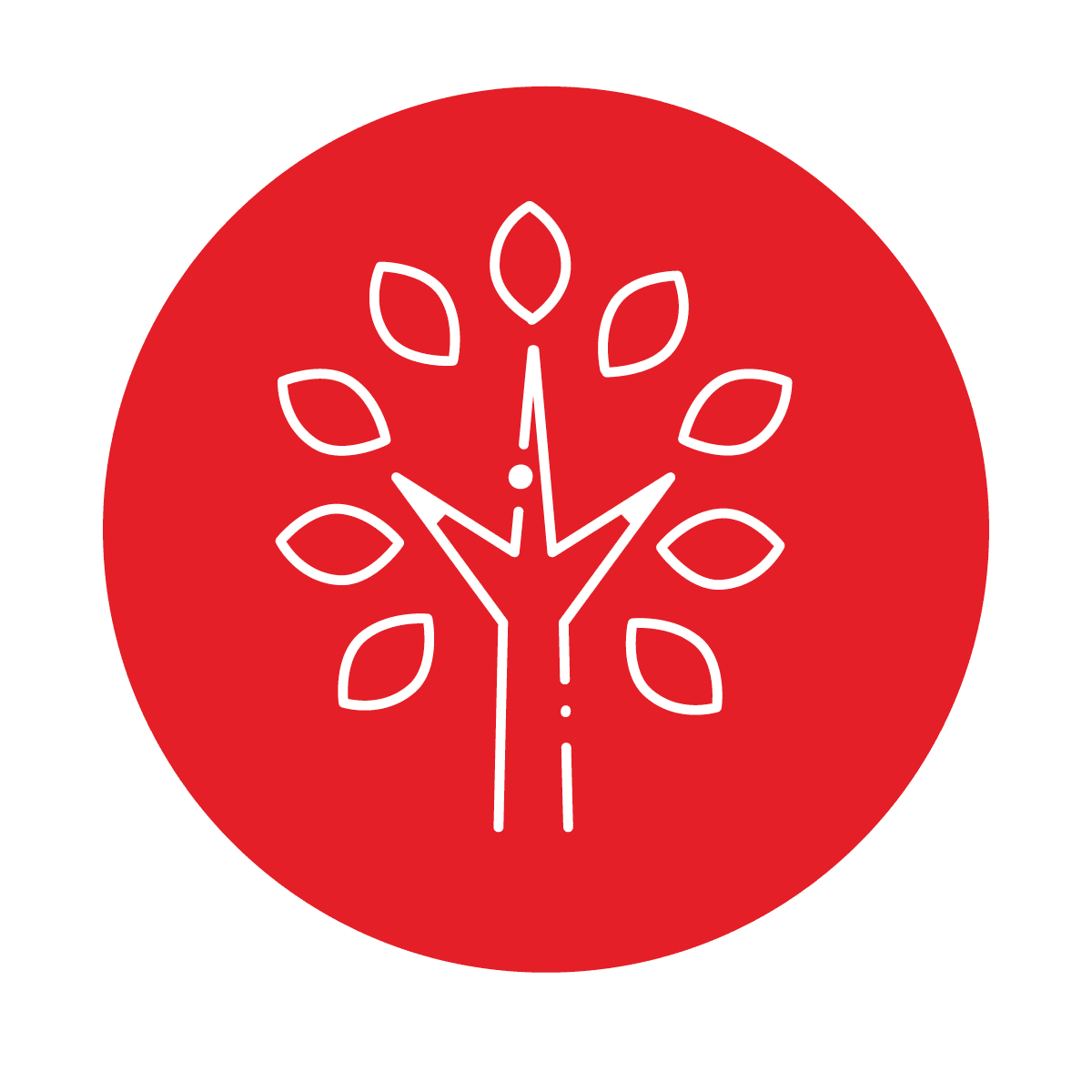 Wellness items such as medicinal herbs or syrup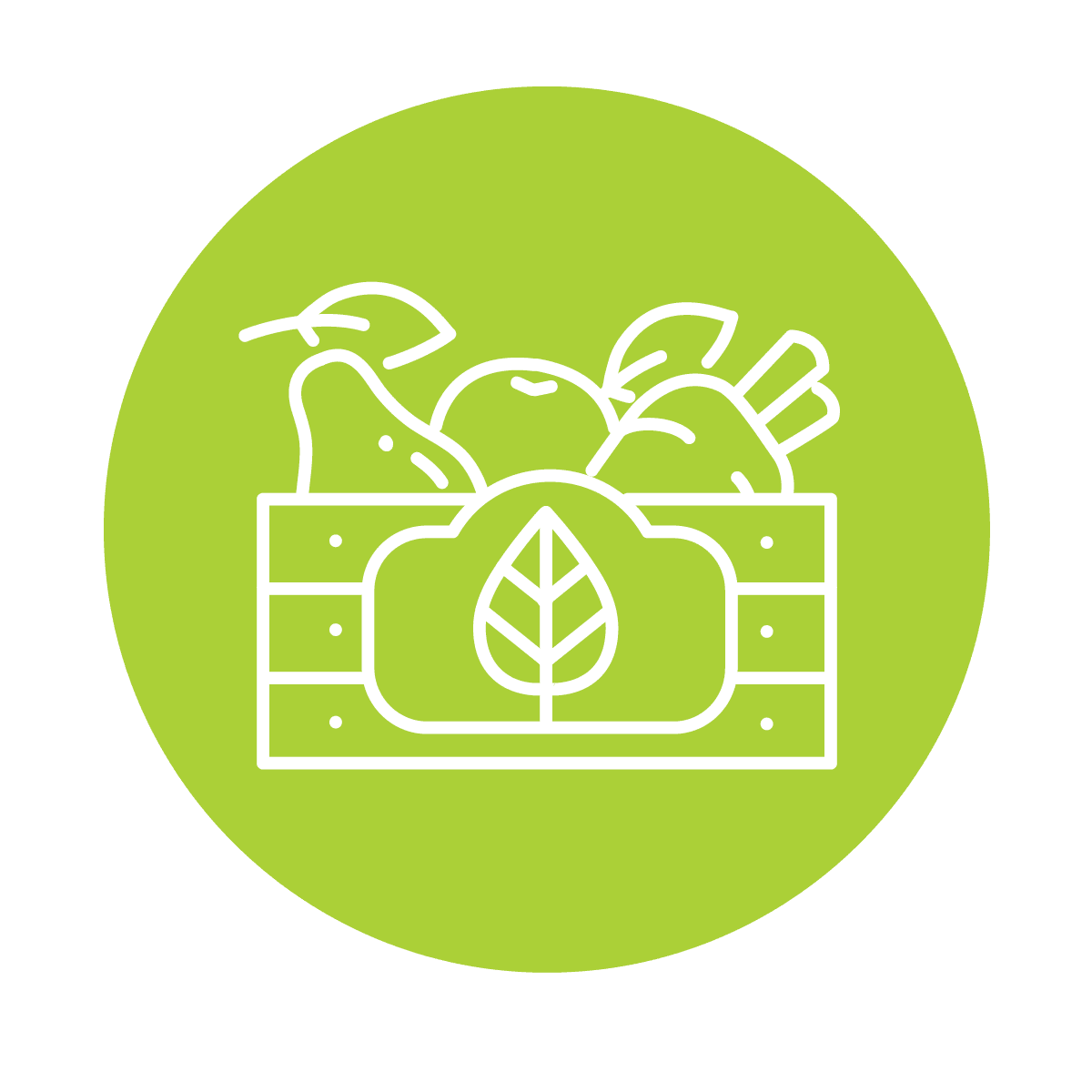 A delicious variety of fresh, seasonal fruits & veggies.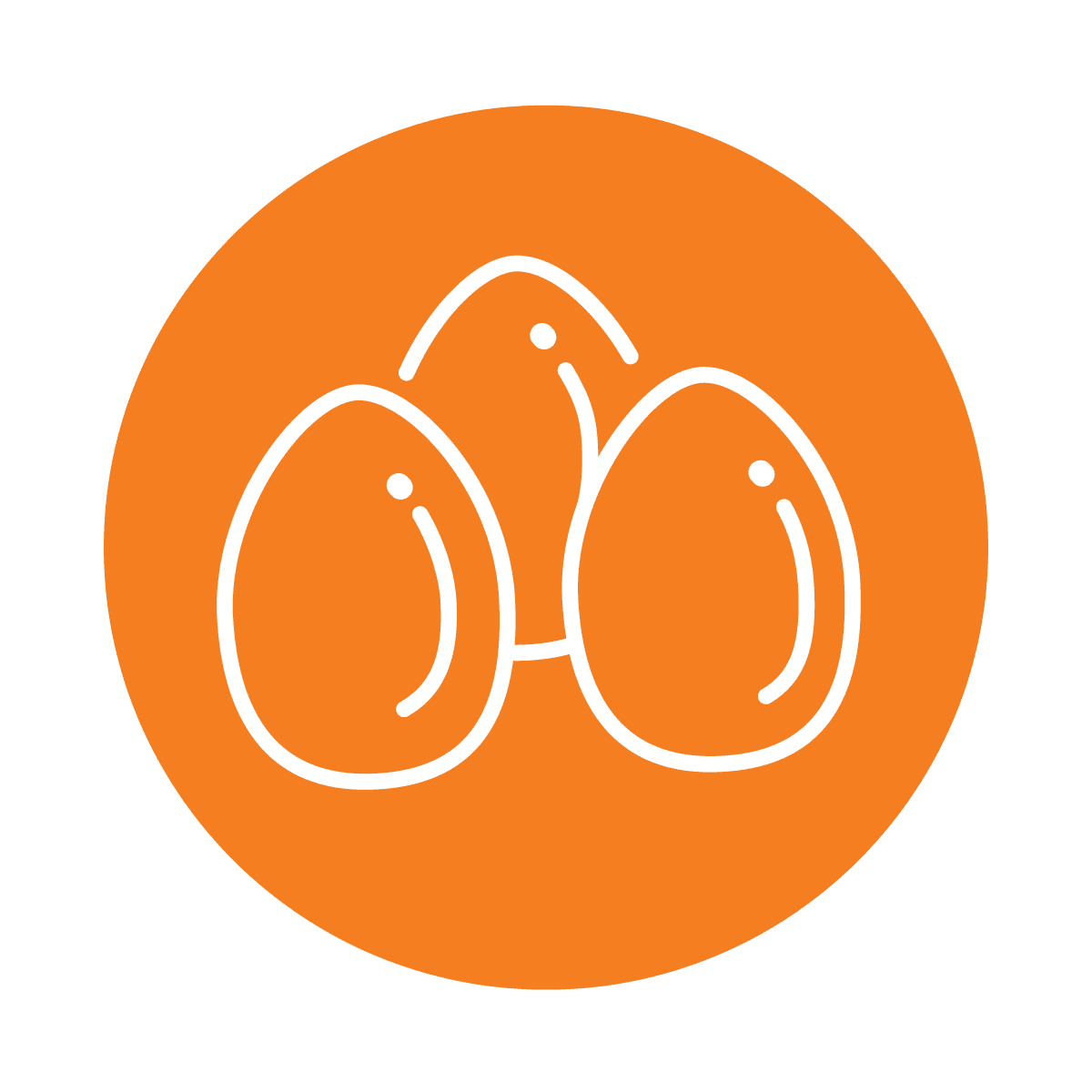 Regular protein (eggs, meat, poultry or vegetarian/vegan options)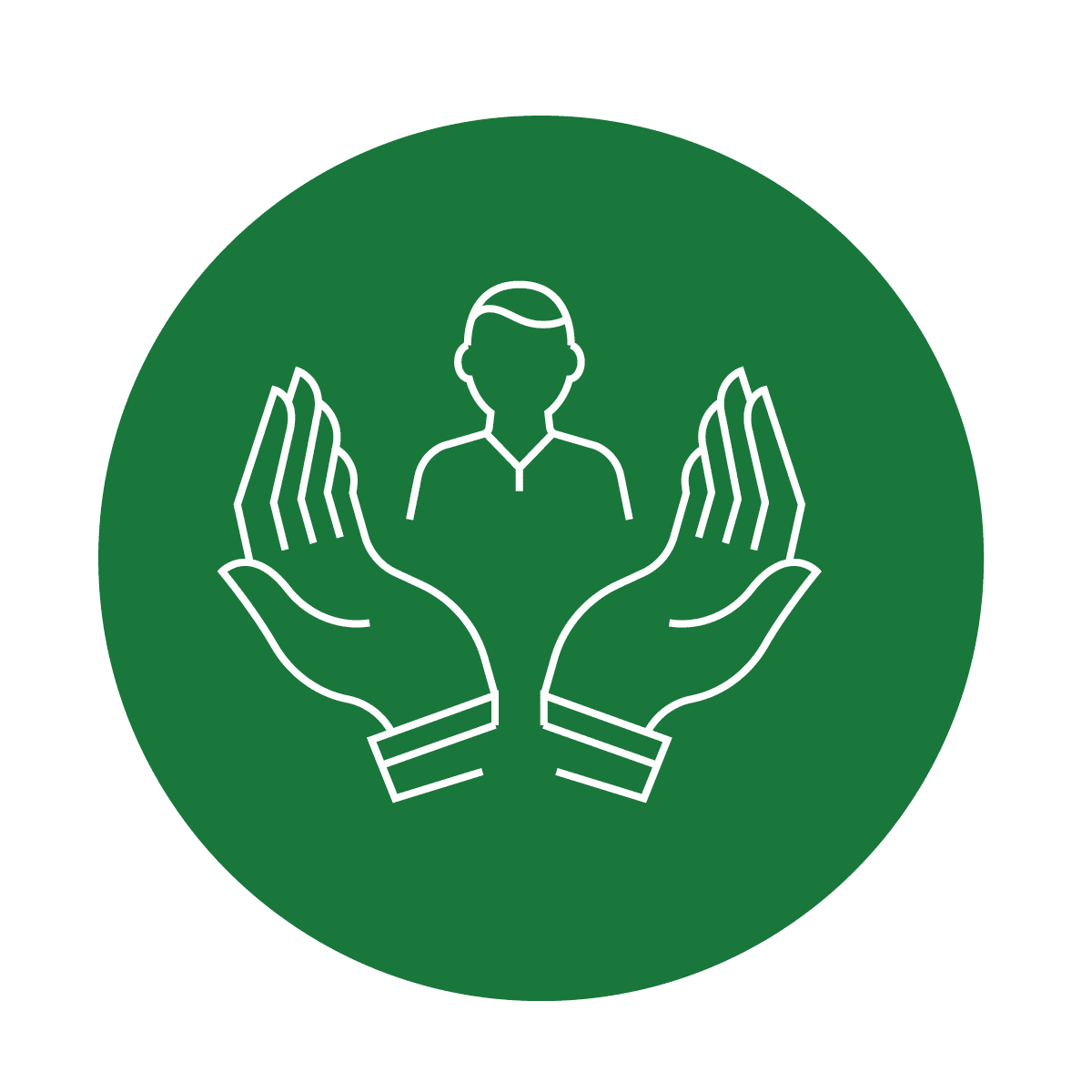 Educational projects and lesson plans for all ages, plus a brand new online TV show!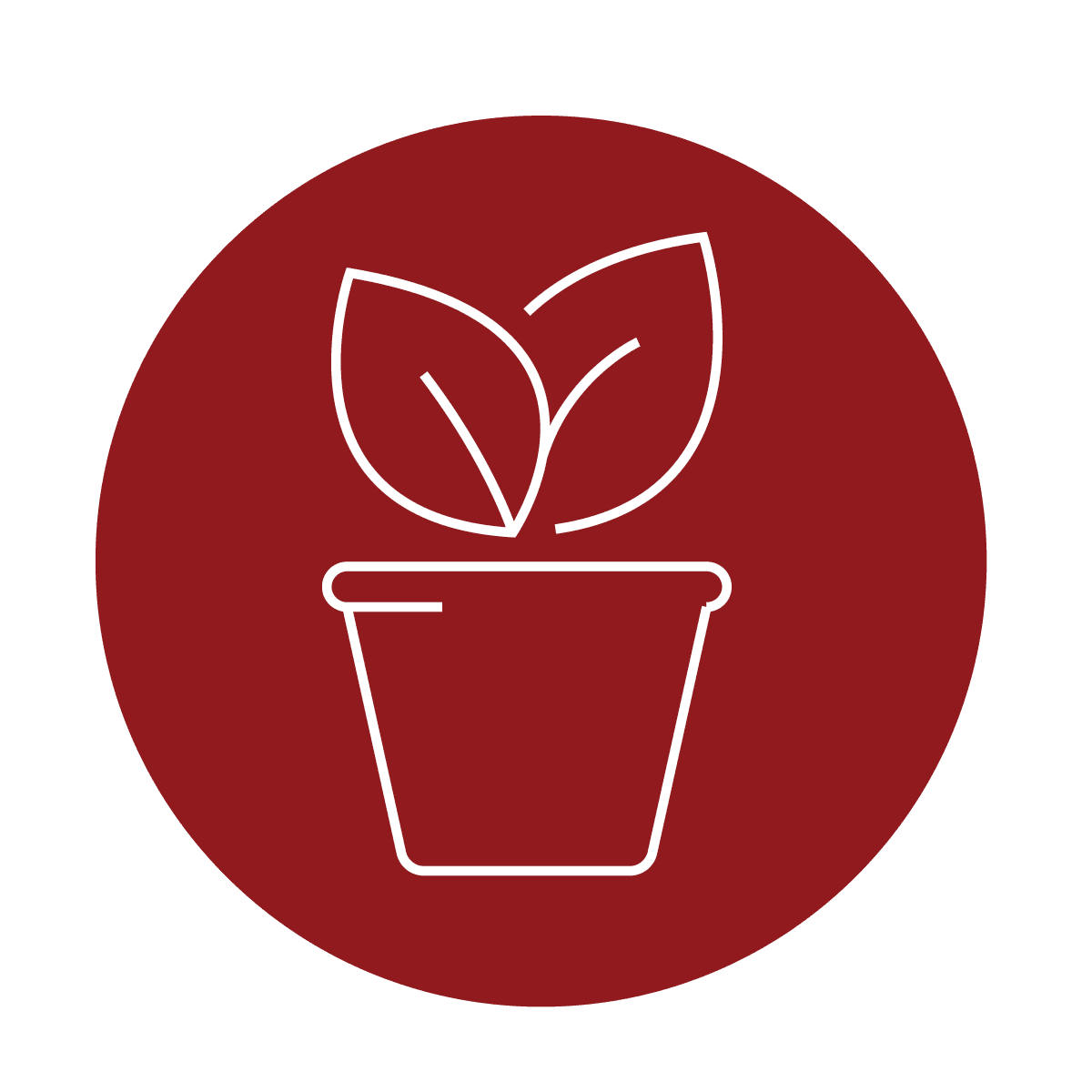 Other treats and surprises throughout the season
OUR Healthy Lifestyle CSA Boxes contain fresh food that is grown and harvested on the land as well as other local community goodies, medicinal items, educational lessons/projects and more.
Ready for pick up each Thursday from August 19 for 10 weeks.
OUR Healthy Lifestyle CSA Boxes (Full Share)
Enough seasonal fruits and vegetables for 4-5 people each week

Weekly herb and/or medicinal product

Meat/poultry/eggs from OUR farm (you'll get one per week on a rotating basis). Vegetarian and vegan options are available

Regular samples from other food producers whose ethos and products align with OUR own

Educational projects and food learning pieces for the whole family

Bonus treats from OUR farm, such as baking, preserves, potted plants, and more

Weekly online newsletter, recipe, and teaching about food as medicine delivered straight to your inbox

Access to our Mighty Networks community

Regular episodes of Foodies, Farmers, and Medicine Makers

Optional delivery available to the South Island ($50, contact us for details.)
$47.50/week for 10 weeks