Select an Image to Learn More About an Individual.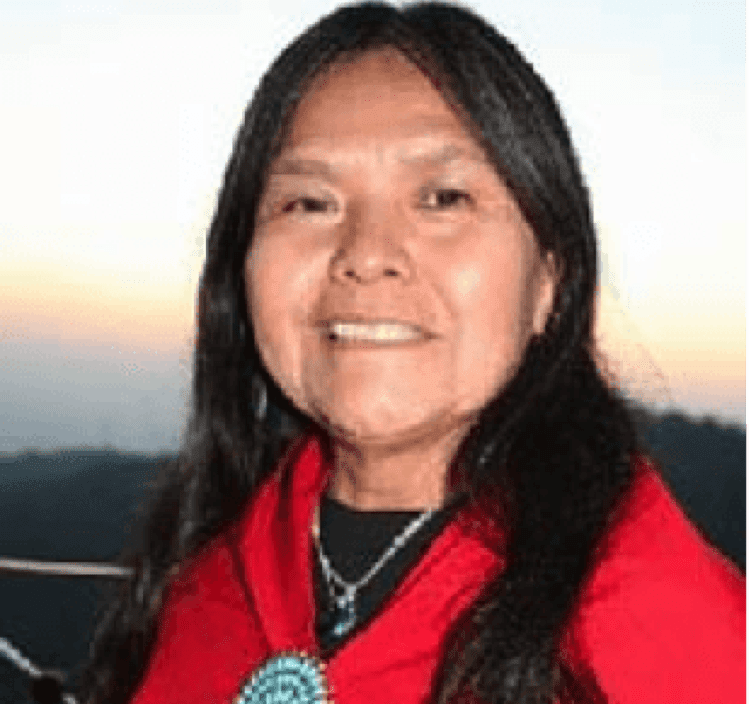 Mona Polacca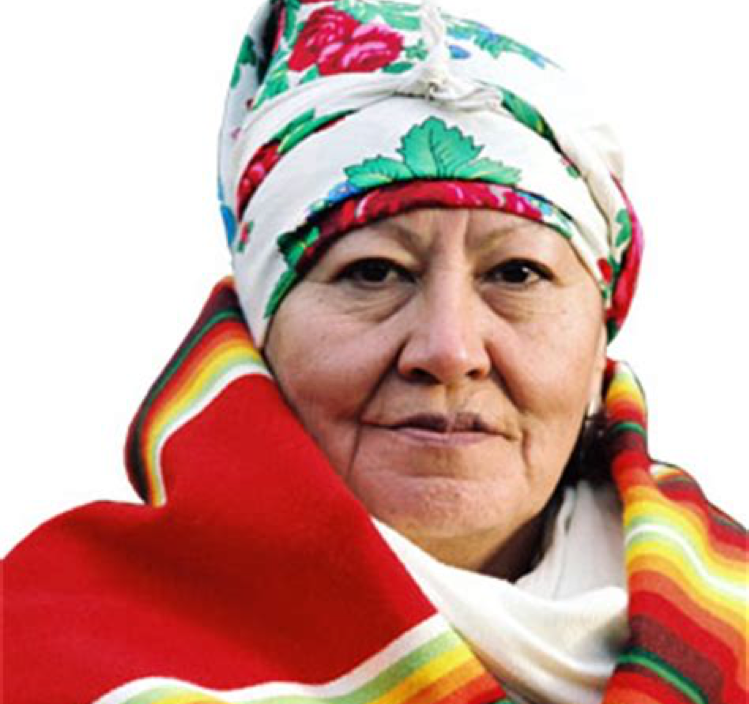 Margaret Behan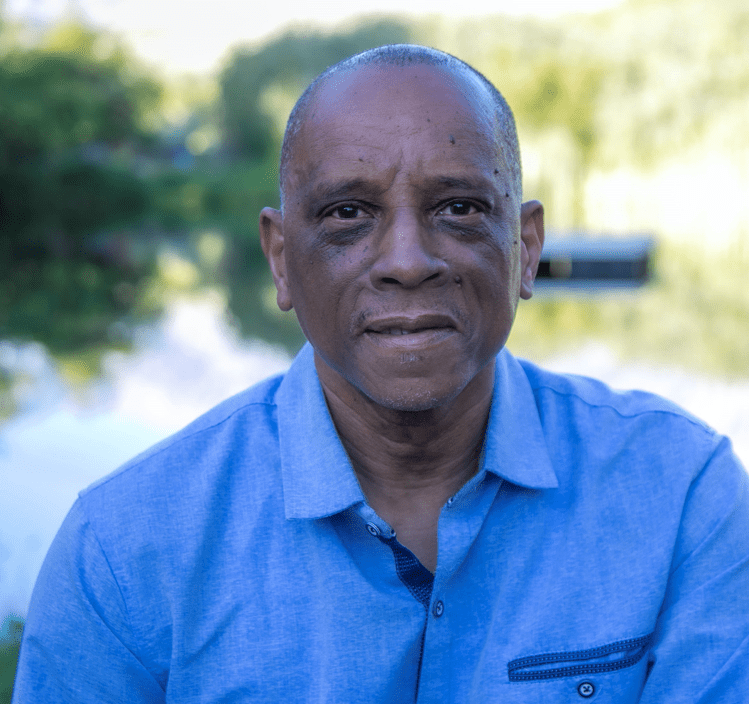 Orland Bishop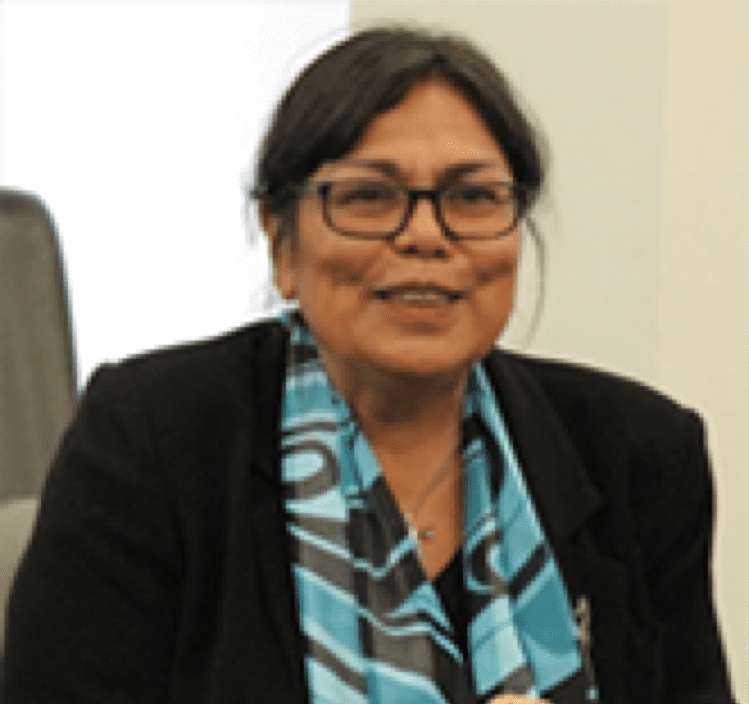 Cheryl Fairbanks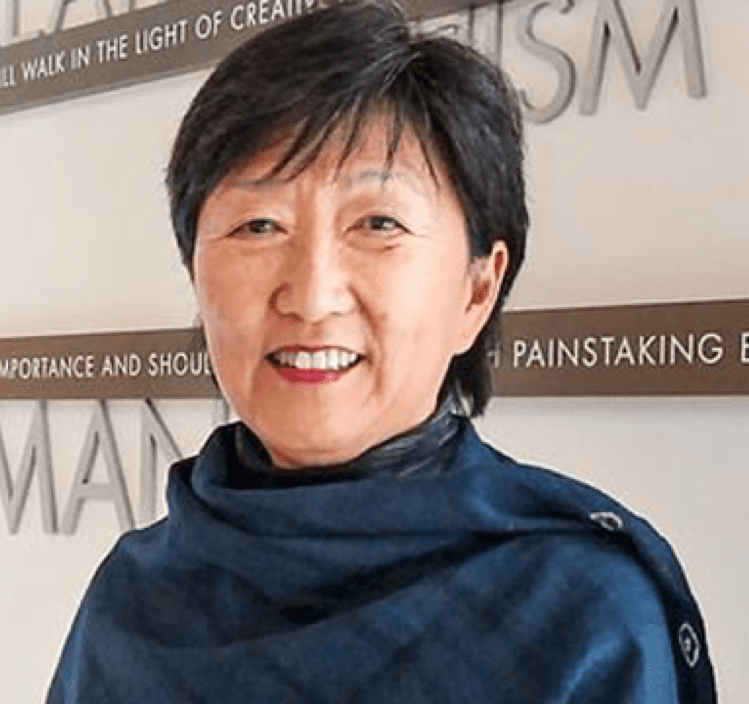 Angela Oh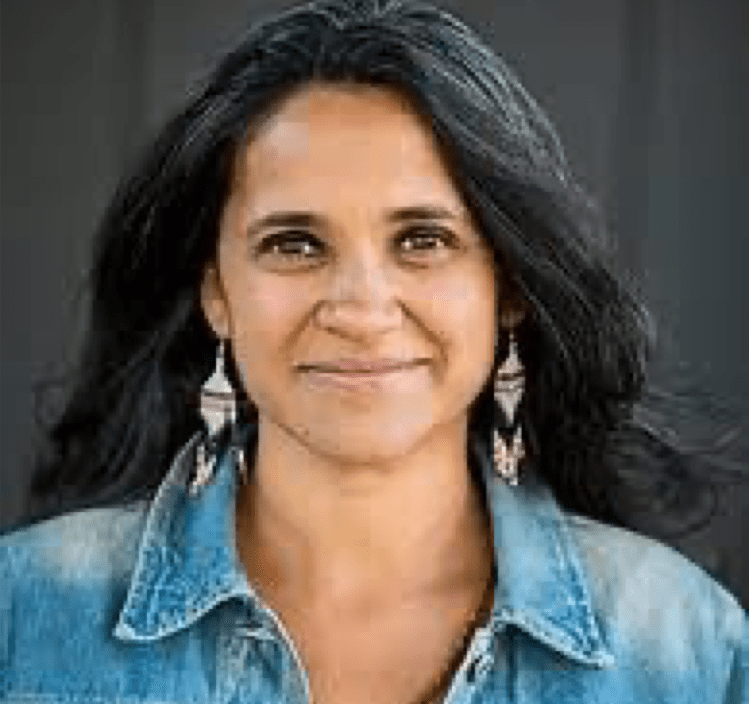 Sonya Shah
Mona Polacca is a Hopi/Havasupai/Tewa elder. She is the Chair of the International Council of the 13 Indigenous Grandmothers. The elders of this Council come from the Amazon rainforest, the Alaskan Tundra, the great forests of the American North West, the vast plains of North America, the highlands of Central America, the Black Hills of South Dakota, the mountain ranges of Tibet and Nepal, the mountains of Oaxaca in Mexico the desert of the American South West, and from the rain forest of Central Africa.
Mona is representative of the Indigenous World Forum on Water and Peace, a coalition of Indigenous leaders and organizations and others who wish to protect water for future generations. This is a vision from the elders and has the support of 60 organisations globally at the UN Permanent Forum on Indigenous Issues.
She is the President/CEO of the Turtle Island Project, a non-profit program founded in 1986 by Western practitioners and Native American healers to blend the science of psychoneuroimmunology (mind/body/spirit medicine) with indigenous wisdom and practices.
Mona also serves as a member of the World Council of Religious and Spiritual Leaders due to her international justice work.
Mona worked at various administrative and direct service levels with tribal governments. She was Treasurer and Council member of the Colorado River Indian Tribes, Parker, AZ,  Administrative Director of Behavioral Health at the Colorado River Indian Tribes Research Specialist, Pharmaceutical Research Associate . Health Programs Specialist with the Inter-Tribal Council of Arizona providing policy and legislative support to tribal leaders in the Phoenix Area (AZ, NV, UT).
She has supervised research projects (pharmaceutical clinical trials and epidemiology projects related to the impact of alcohol and substance abuse on Native American populations, assessment of alcohol and substance abuse treatment services funded by Indian Health Services, domestic violence and elder abuse community readiness assessments with various tribes.
Her international work includes working with First Nations of Canada in addressing access to clean safe drinking water. She is nationally known for her knowledge and skills in working with tribal governments and community organizing in the development of programs.
She has over twenty years of practical experience working, presenting, and publishing on health and social issues effecting Native American tribes throughout the nation.
She received her Bachelor of Social Work degree (1993) from Virginia Commonwealth University and her Master of Social Work (1996) from Arizona State University.
Arapahoe-Cheyene, fourth generation of the Sand Creek Massacre. As a child, Margaret attended the Catholic Mission and Government Boarding Schools. Margaret is a Cheyenne traditional dancer. She has served as a dance leader in Oklahoma and in powwows across the U.S.A. A sculptress for 30 years, she creates clay figurines that have won her may honors, including at Eastern New Mexico University, University of Wisconsin, Santa Fe Indian Market and the Gallup Inter-Tribal Ceremonial. 
Margaret is an accomplished and published author, poet, playwright and substance abuse counselor. She has presented workshops and retreats for women, adult children of alcoholics and codependents. Margaret is currently taking an active role as a leader of her tribe and as a teacher of Cheyenne culture and the President of the Cheyenne Elders Council. 
Orland Bishop is the founder and director of ShadeTree Multicultural Foundation in Los Angeles, where he has pioneered approaches to urban truces and mentors at-risk youth that combine new ideas with traditional ways of knowledge. ShadeTree serves as an intentional community of mentors, elders, teachers, artists, healers, and advocates for the healthy development of children and youth. Orland's work in healing and human development is framed by an extensive study of medicine, naturopathy, psychology and indigenous cosmologies, primarily those of South and West Africa.
Cheryl Demmert Fairbanks (Tlingit-Tsimshian) is a Senior Policy Advisor for the Native American Budget and Policy Institute, which conducts research, budget and policy analysis, social justice advocacy, and litigation to empower Native American communities to create self-determined and systematic change that will improve their health, education, and economic well-being. Ms. Fairbanks has had a long career in Indian law as an attorney and tribal court of appeals justice. 
Formerly a Partner at Cuddy McCarthy LLP, she had a general practice in Indian law, including tribal-state relations, personnel, tribal courts, peacemaking and family conferencing, mediation, family, school, education, and indigenous law. She recently was in Oregon serving as the Walter R. Echo-Hawk Distinguished Visiting Professor of Law at Lewis and Clark and was a visiting Professor of Law at the University of New Mexico's Southwest Indian Law Clinic. Ms. Fairbanks was also a partner with the law firm of Roth, VanAmberg, Rogers, Ortiz, Fairbanks & Yepa, LLP, where she specialized in Indian law. She worked as a senior policy analyst with the New Mexico Office of Indian Affairs in the area of state-tribal relations. There, she was instrumental in establishing the Indian Child Welfare Desk, New Mexico Office of Indian Tourism, the University of New Mexico Indian Law Clinic, and the passage of the New Mexico Indian Arts and Crafts Act.
Prior to her law career, she served as a teacher for the Albuquerque Public Schools, Zia Day School, and Administrator for Acomita Day School and the Albuquerque/Santa Fe Indian Schools. Ms. Fairbank was born in Ketchikan, Alaska. 
Angela Oh is an attorney, ordained Zen Buddhist priest, and a nationally recognized expert on race relations and conflict resolution who has spent a lifetime utilizing a range of internal and external tools to help bridge cultural divides across race and religion.
A second-generation Korean American woman, Angela was raised in California in an era when certain neighborhoods were not welcoming of her family because of their ethnic origins. Her civil rights work dates back to law school, when she was arrested during an anti-apartheid protest. In graduate school she was involved in the labor movement, particularly active around health and safety issues for workers. 
Her work in holding space for peace began in 1992 during the implosion of Los Angeles after the acquittal verdict of four police officers following the videotaped police beating of Rodney King. She had just become incoming president of the Korean American Bar Association when many ethnic Korean businesses were destroyed from the resulting Los Angeles riots following the verdict. Angela used her powerful gift of speech, which had served her well as a trial lawyer, to become a clear spokesperson and mediator, speaking to the precarious position of the Korean American community vis-à-vis both the white majority and the African American minority, and to the underlying economic and demographic changes that gave rise to the tension. Since that time she has worked tirelessly to overcome divisiveness influenced by racial, gender, religious and intergenerational differences in the arenas of law, higher education, politics, and community-based advocacy.  
In 1997 Ms. Oh was named to the Advisory Board of President Bill Clinton's One America Initiative. A principal legacy of the seven-member Advisory Board was the collection and publication of "best practices" for racial reconciliation and guidelines for communities to discuss how to address racial and ethnic divisions in mutually productive ways.
Angela has been a practitioner of Zazen (sitting Zen) for more than two decades, since 1999. Her role in both mediation and meditation is to support a healing process for individuals and communities. Clarity and healing began for her after she studied with Tenshin Tanouye Rotaishi, the founding teacher and Archbishop of Daihonzan Chozen-ji/International Zen Dojo, a Zen monastery in Hawaii .
In the past thirty years, Angela has had several roles including serving as executive of a nonprofit dedicated to peaceful resolution of conflict; as a criminal defense and civil rights attorney in private practice; as a political and community activist; and as a traveling Zen meditation instructor. In 2014, Angela co-created the Gift of Compassion, a program of Commonweal. The program supports building a contemplative practice as a tool or healing through meditation. Since its inception, the program has brought access to learning healing practices to underserved and under-resourced segments of society: prisoners returning to community, young adults transitioning from the foster system, and social change/social justice activists.
Angela is a graduate of the University of California, Los Angeles, where she earned her Bachelor of Arts and Masters in Public Health degrees. Her Juris Doctor (JD) is from King Hall at the University of California Davis School of Law.
Sonya Shah initiated the Ahimsa Collective in 2016. She is also an associate professor at the California Institute of Integral Studies. Central to her core values are nurturing community belonging and collective care, healing, compassion, love and transforming harm. She is a Buddhist, a first-generation immigrant from the Northwestern part of India and feels most at home in nature. She has two amazing children who remind her what it means to be in love all of the time, and currently resides in northern California.