OUR SCHOOL IS CURRENTLY CLOSED TO IN-PERSON VISITORS.
The pandemic hasn't slowed down our drive to engage with the community though! There are many ways you can get involved and we'd love to have you!
We support other organizations and facilitators working through the O.U.R. website and outreach channels and continue to serve the wider community in all ways possible.
Orders are now open for OUR
2022 Healthy Lifestyle Boxes
Weekly fresh farm produce and more!
Register now for a 20-week share beginning June 2.
To educate, inspire and transform by co-creating a thriving learning community and permaculture demonstration site. Sustainable well-being for the land, ourselves and our worldwide village. 
O.U.R. Ecovillage is a 25 acre "Regenerative Living Demonstration Site and Education Centre". host to multiple non-profit's and community-based organizations.  Home to collaborative projects with government, academia, corporate sponsors and grassroots programming.
UPCOMING COURSES & EVENTS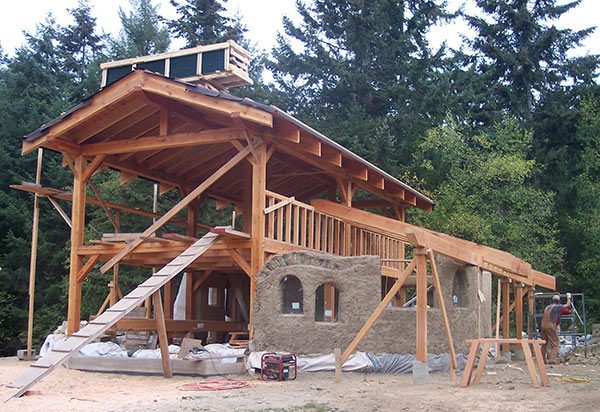 Panels . Presentations . Demos
With bonus access to our 2020 event!
March 18-20th, 2022
A virtual gathering for builders, teachers, professionals, and those passionate about natural building: it is a place to exchange the latest developments in practical applications and technology and share ideas with other other people in the field. 
Join in the MAGIC of OUR  Weekly Educational CSA Box Program!
Each week you will receive nutritious surprises based on the current growing season. Fresh fruits and vegetables, eggs and legumes ready for pick up or delivery by O.U.R. Farm Team!
The courses at O.U.R. Ecovillage are a life changing experience for everyone who attends. I mean it. The comprehensive thinkers, designers, and builders on team have a serious specialty or two to share with you.
They will take care of you.
O.U.R. is a fantastic place because when you're here permaculture is all around you: you're living it and seeing it in the gardens & natural buildings. Many people come into permaculture with a dream of founding a community or an ecovillage and here – they've actually done it.
O.U.R. is committed to modelling & sharing the future we all need. Whether you stay for an hour or a decade, a piece of the village goes with you – and a piece of your heart stays there. Deepest bows to all who work to evolve this important community space.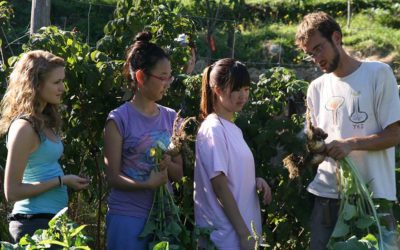 10. Use and Value Diversity Just as ecosystems work best when filled with a greater variety of different plants and animals, so human society functions best when an variety of different people are represented. In your garden, home and your life in general, it's a good...
"It is probable that the next Buddha will not take the form of an individual. The next Buddha may take the form of a community, a community practicing understanding and loving kindness, a community practicing mindful living. This may be the most important thing we can do for the survival of the earth."
~ Thich Nhat Hanh
OUR ECOVILLAGE is situated on unceded Indigenous lands. The Coast Salish Peoples are the guardians of these lands and waters where we live, work, pray, and play. Quw'utsun (Cowichan) is a historical place of gathering and Na'tsa' maht Shqwaluwun/"one-heart one-mind" for many Indigenous peoples.
OUR ECOVILLAGE is committed to regenerate land and all ecosystems while acknowledging and respecting Indigenous knowledge that ensures thriving for all beings; we call this Permaculture.
OUR ECOVILLAGE is dedicated to continuously educating ourselves and our communities about the history and peoples of OUR bio-region, to assist in decolonization and re-villaging as a path towards peacemaking,from local to global.